Bluecoat Sports is joining the Let's Move for a Better World Campaign to help combat obesity by encouraging more people to get active, help raise awareness around this issue, and raise money for some much needed equipment.
We need your help!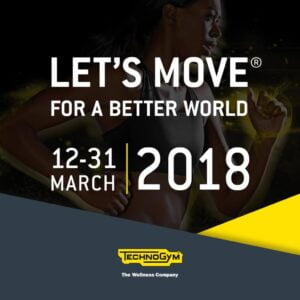 The more people we get on board and the more 'Moves' (physical activity performed in the fitness suite and recorded by MyWellness) we generate as a club, the more money we raise. This year, we will also be supporting YoungMinds which is the UK's leading charity championing the wellbeing and mental health of young people.
Last year we raised 400,752 Moves over 3 weeks but we know we can do much better than that, but not without your help!
Did you know?
According to data from the World Health Organisation, the number of adults with obesity has increased globally by 200% in 30 years, and adolescents by 400%. Women, from all demographic groups, are particularly affected, as are young people.
Global obesity figures:
9 billion adults
340 million children
41 million under 5s
What does this mean?
According to the NHS, obesity is dangerous as it can cause a number of serious and potentially life-threatening conditions, such as:
Type 2 diabetes
Coronary heart disease
Some types of cancer, such as breast cancer and bowel cancer
Strokes
Event details and launch date

By taking part in the Let's Move for a Better World Campaign, you pledge to donate your Moves (physical activity performed in the fitness suite and recorded by MyWellness).  The more you move, the more Moves you collect! Our goal is to reach 1,000,000 Moves!
To get started, open a free MyWellness account and download the app. Join the Let's Move for a Better World Campaign from the challenge tile and start collecting Moves. It's that simple.
The campaign starts on Monday 12th March and runs until Saturday 31st March.
We will be hosting a Launch Party on Monday, 12th March from 6pm-9pm to kick off this amazing campaign.
This will be a gym focused event with a DJ to kick start the three week challenge.
Group sessions
There will be three group sessions:
Let's Spin – A 30 minute gym floor spin session.  A high energy, high calorie burner.
Let's Run – A 30 minute treadmill and circuit infused session working the whole body.
Let's Move – A 30 minute functional HiiT group session utilising a range of equipment and body weight exercises.
Book online or speak to reception to reserve your space.
We will be hosting different events through the campaign including a Super Hero vs Super Villain Day, Bring your Puppy Day, Selfie Day and a Healthy Brunch morning.
So, don't miss out! Speak to the fitness team for more information and make sure to follow us on Facebook for updates.
Join our community to help us fight against global obesity!