Booking now open for January 2024
Planning and hosting a memorable kids party can feel like a daunting task for parents. Finding an exciting venue, organising activities, and making sure all the young guests are entertained is no small feat! Fortunately, Bluecoat Sports in Horsham provides the perfect facility for hosting your own children's parties.
With options like the high-energy Mini Jump 'N' Play party, complete with bouncy castle, jungle play zone, and soft play for kids up to age 6, or the always popular Pool Party with full pool access for older kids ages 6-15 years, Bluecoat Sports takes care of providing all the equipment and toys. Parents simply provide the food, decorations, and most importantly – the kids!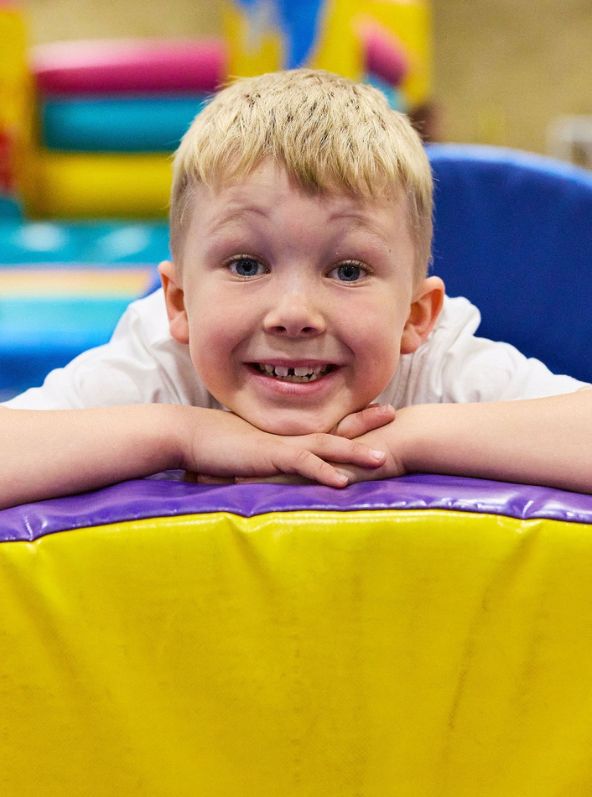 Party options
When hosting your child's party at Bluecoat Sports, you have two main packages to choose from to ensure an unforgettable experience for the young guests.
Mini Jump 'N' Play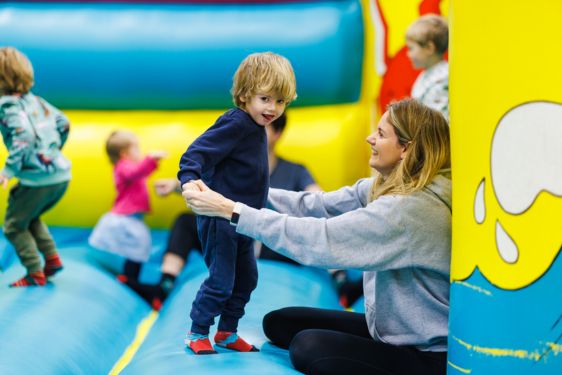 The Mini Jump 'N' Play option is perfect for high-energy kids ages 6 and under. This lets kids bounce, climb, slide, and ride to their heart's content! The party package includes access to:
An enormous bouncy castle
A jungle play zone
Soft play equipment
Tricycles and bikes
Kids will love racing around with their friends, burning off energy in the bouncy castle, and exploring the different play zones. With equipment sized just right for little ones, the Mini Jump 'N Play allows your child's imagination to run wild! This party package is available on selected Sundays.
Pool Party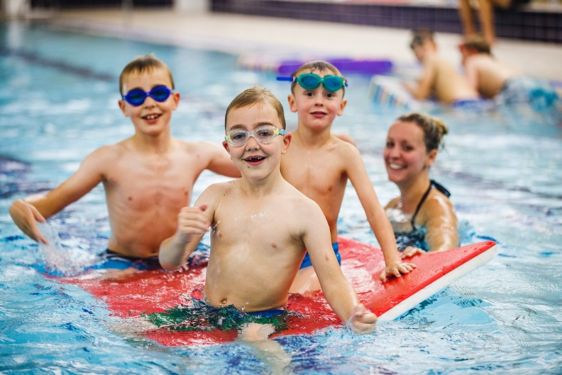 For the older crowd, aged 6-15 years, the Pool Party package gives kids a chance to take over the pool, have fun and make a splash with their friends. With the entire pool reserved just for your party, kids can swim, play with floats, and participate in pool games. Pool parties are supervised by lifeguards at all times for safety. This package is available on chosen Saturdays.
With both party options, Bluecoat Sports provides all the equipment while you simply bring the kids, food, decorations, and favours for a hassle-free event. Give your child the gift of an unforgettable party at one of the coolest venues in Horsham!
Decorations and food
When hosting a party at Bluecoat Sports, parents provide all the decorations and food to make the event extra special for their child.
The party packages accommodate up to 24 kids, so plan decorations and food accordingly. Bring along tablecloths, balloons, banners, piñatas, or anything else to decorate the party room in your child's chosen theme. We also provide a special room where the kids can eat, take a break, and open gifts. A Bluecoat Sports staff member will show you the space and be available during the party if any assistance is needed.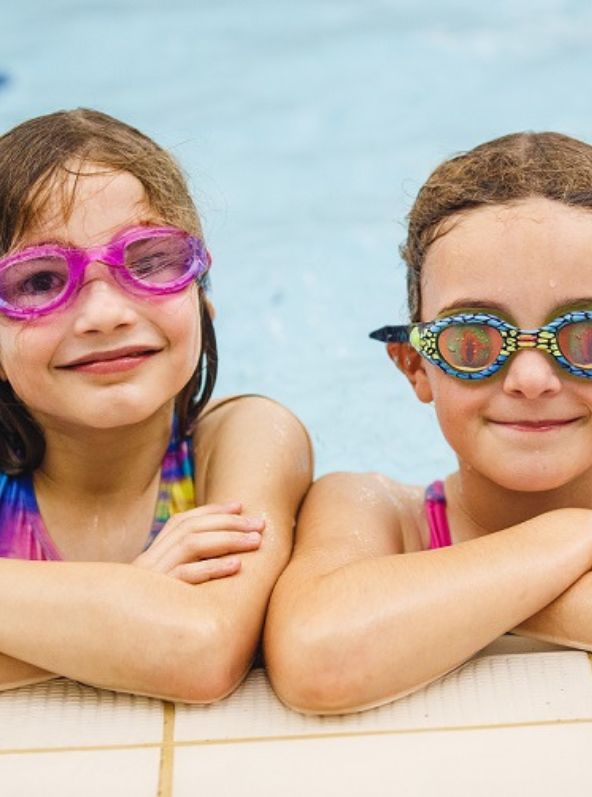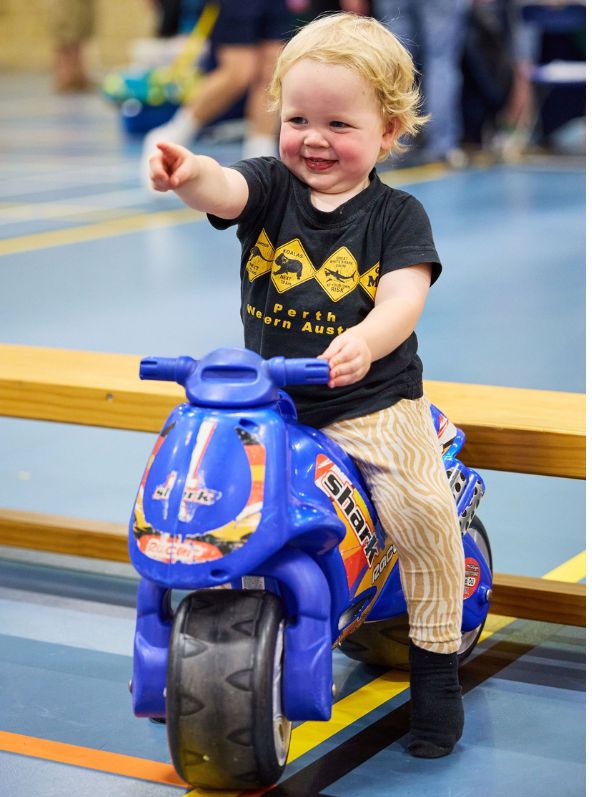 Since active young kids work up big appetites, be sure to provide enough food and drinks to fuel all the fun! Finger foods like pizza, chicken nuggets, sandwiches, fruits and veggies work well for quick eating between activities.
Costs
Hosting your child's party at the action-packed facilities of Bluecoat Sports provides great value for your money. Party packages start at £168 for Bluecoat Sports members and £210 for non-members.
Mini Jump 'N' Play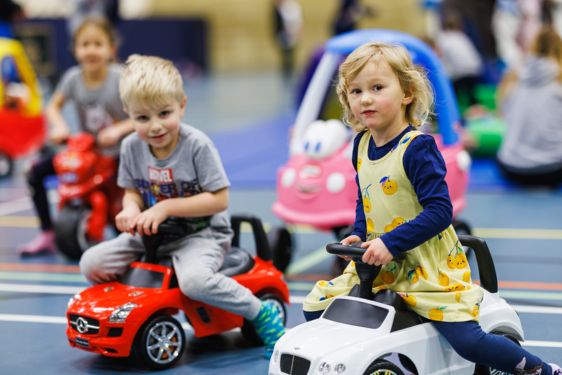 Non-Member – £210.00
BCS Member – £168.00
Pool Party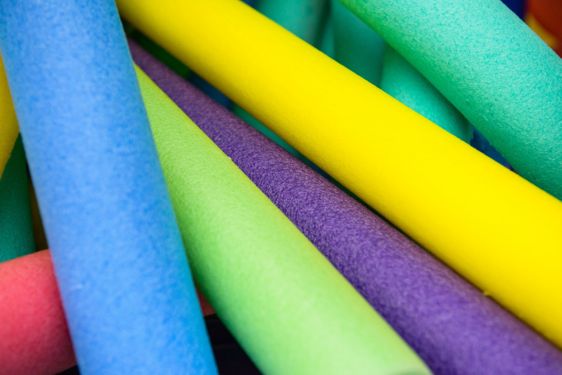 Non-Member – £230.00
Member – £184.00
Book your child's party today
If an active, high-energy party filled with smiles and laughter sounds like the perfect way to celebrate your child's big day, contact Bluecoat Sports today. Call 01403 247572 to inquire about reserving your party date.
Spaces fill up quickly, so don't delay – book your child's birthday bash at one of the top kid's party venues in Horsham today!