Check our swimming timetables
If you want to get some lengths under your belt or perhaps just have a relaxing swim, we have member's pool sessions in the morning, lunchtime and evenings.
Please check the pool timetable for availability as they do vary during term time due to Christ's Hospital School swimming pool sessions. During the holidays we have a special holiday swimming timetable in place to give you more opportunities to swim.
Pool information
Our 25-metre sparkling pool is available for swimmers of all ages and abilities, you can train for that competition, take a swimming fitness class or swim to relax.
We have changing rooms, showers and lockers available, as well as a lovely Sauna to unwind in after a long swim session.
Here at Bluecoat Sports Horsham, we've taught hundreds of children & adults to learn to swim and we've seen many of our swimmers win galas. You can join in with aqua aerobics, swim fit classes or simply swim by yourself, with over 20 classes to choose from, there's something to suit everyone. View our Swimming Pool timetable and book your swim session today!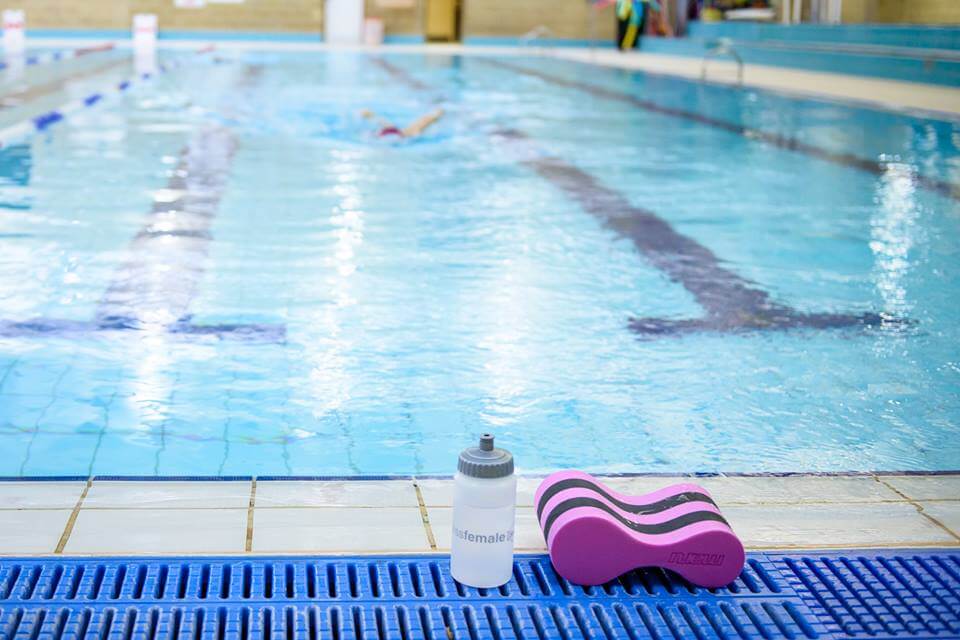 Pool facts:
25 metres long
1.8 metres at its deepest
Shallow at both ends
Six lanes
Lifeguard protected
Check our pool timetable for the latest updates and book your swim session today!
All ages can exercise and train safely
You'll find we keep the water at just the right temperature, so swimmers of all ages feel comfortable in the pool. There's plenty of room for that aqua aerobics class or swimming training with our six lane pool. It's 1.8m deep in the middle and we've made the pool shallow at both ends for ease of use.
Plus, you'll know you're in safe hands as one of our lifeguards is always watching what's going on in the water.
Swimming is a fantastic form of exercise no matter what your age. It gives you a full body workout and is an incredibly important life skill to have. The water helps to support you whilst you exercise and offers resistance, giving a more effective workout with less risk of injury.
Our swimming pool activities
Whether you've only just started swimming or you've been swimming for years, we have something for everyone here at the Bluecoat Sports swimming pool.
Adult swimming classes
There's a wide range of activities and classes on offer in the pool:
Beginner, Improver and Advanced adult swim classes  to help you learn to swim, improve your swim strokes and develop your swimming
Aqua Aerobics is a fun exercise class giving you a whole body cardiovascular workout using the resistance of the water
Deep Water Aqua Aerobics is the next level of aqua aerobics, taking you out of your depth with aqua belts!
SwimFit is a fun and effective way to improve your technique and stamina, in a class or by yourself
Kids swimming classes
It's not just the adults who get to enjoy the pool, we have plenty of opportunities for the kids to get in the water too! Our courses and activities include:
Barracudas; a non competitive swimming club on Tuesday and Friday evenings
Family Swim to help the kids work off some energy and enjoy the pool at the same time!
You can book 1:1 classes for your children if they'd benefit from some more intensive tuition to help build their confidence and develop their strokes. We also offer 1:1 classes for the grown ups too, whether you want to learn to swim, improve your strokes or train for a competition.