Bluecoat Sports
Swimming Pool
Swimming is the perfect activity for those of all ages; it enables you to exercise to build up strength and stamina, have fun splashing around, or relax in a calm environment. Whichever of these you wish to pursue, our Horsham swimming pool has something to offer you.
Whether you prefer a swimming class, taking an enjoyable leisurely swim, or winding down after a gym workout, our swimming pool in Horsham is ideal. With six lanes there is plenty of room for everyone, and you can go at your own pace. The pool is available for members, lessons and classes, simply book your desired time slot online or contact reception.
The pool is shallow at both ends, and 1.8m deep in the centre, perfect for those getting started and children. At 25m long, it's also great for swimming lengths.
Want to relax and unwind after your swim session? Our leisure pool also features other facilities, such as a state-of-the-art sauna, available to those with a full membership or a swim only membership.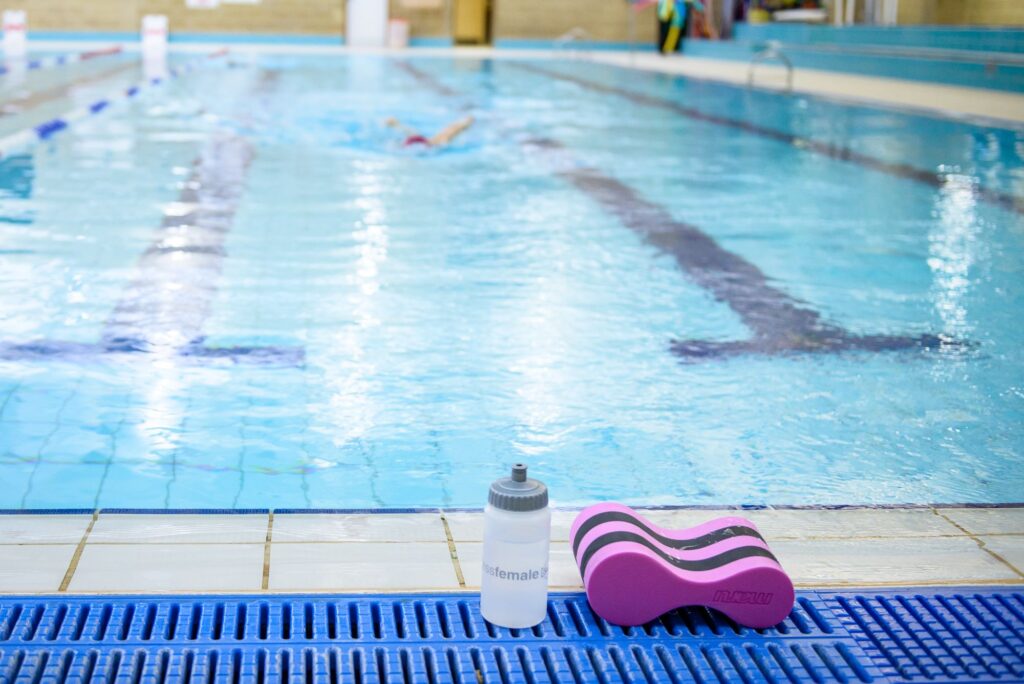 Benefits and safety
Swimming is considered a very safe form of fitness due to the buoyancy of the water. This makes it gentle on your joints and less likely to cause injury. Swimming also helps strengthen your heart and lungs and reduces stress. The use of pools is perfect for those who may be recovering from an injury or those who wish to exercise in a more serene environment than that of a gym.
The safety and well-being of all our swimmers are of high importance to us, so we ensure that there is always a trained lifeguard on duty. Our lifeguards are there to aid all of our swimmers, and are happy to answer any of your questions or help with concerns.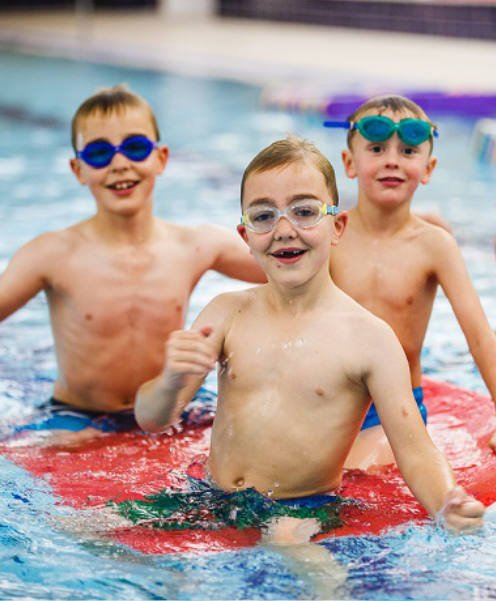 Younger Swimmers
We have a wealth of opportunities for children to get into the water and build their confidence. We also offer lessons to those of all abilities.
Parent and child/baby sessions
Beginners and advanced for school-age swimmers with our swim school instructors
1-1 swimming lessons (these aren't just for the kids, we help adults get to grips with swimming too!).
Barracudas; a non-competitive swimming club on Monday and Friday evenings.
A Rookie Lifesaving course for ages 8+.
Intensive holiday swimming courses including beginners, stroke clinics, flip'n fun, aqua extreme and snorkelling.
If you are interested in swimming lessons, then please contact bluecoatsswimacademy@christs-hospital.org.uk for further information.
Adults Courses and Classes
If you're thinking the kids have all the fun, there's plenty at our health & fitness club in Horsham for adults too!
With beginners classes to improvers classes, we can help you build your confidence in the water or add to your experience. We offer the following swimming options for adults:
Lessons & Courses
Lessons & Courses
Water Fitness
Water Fitness
Relaxing in the pool
We understand some prefer a quieter, more relaxed swim. For those of you who favour this and are over 50, we offer a Senior Lane Swimming session in which the pool will be dedicated to you to enjoy at your leisure.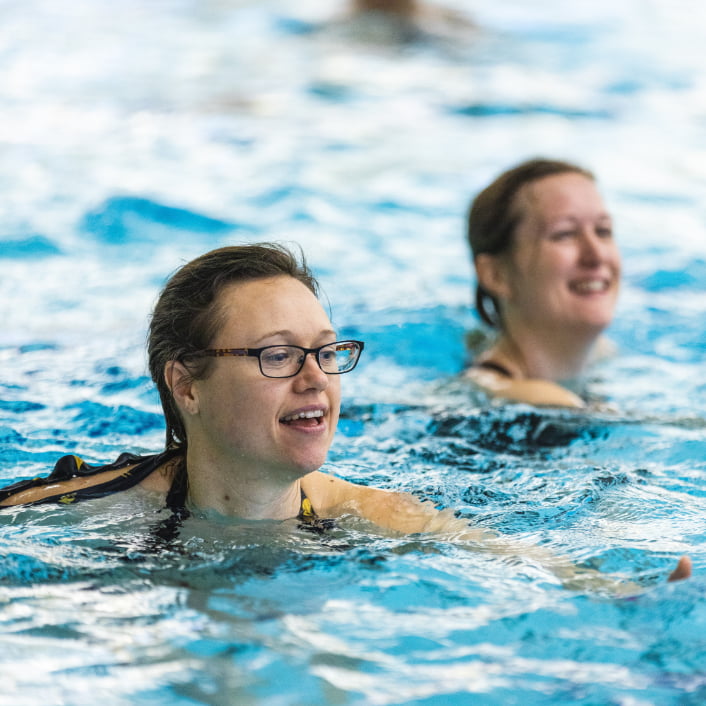 Facilities
Here at Bluecoat Sports, we have a range of good facilities open to you.
Attached to our main pool, we have pristine changing rooms equipped with modern showers and toilets, and a sauna for those who wish to wind down after a swim.
Our sauna is open during pool hours and is available to those with a full membership, or a swim only membership.
NPLQ qualification
We're proud to be able to offer the NPLQ lifeguarding qualification at Bluecoat Sports.
This qualification is essential for those who wish to pursue a job in lifeguarding, but it also is a great asset to have on your CV and can open you up to a range of employment opportunities. Please keep an eye on our social media for any upcoming course dates and check our NPLQ page to apply online.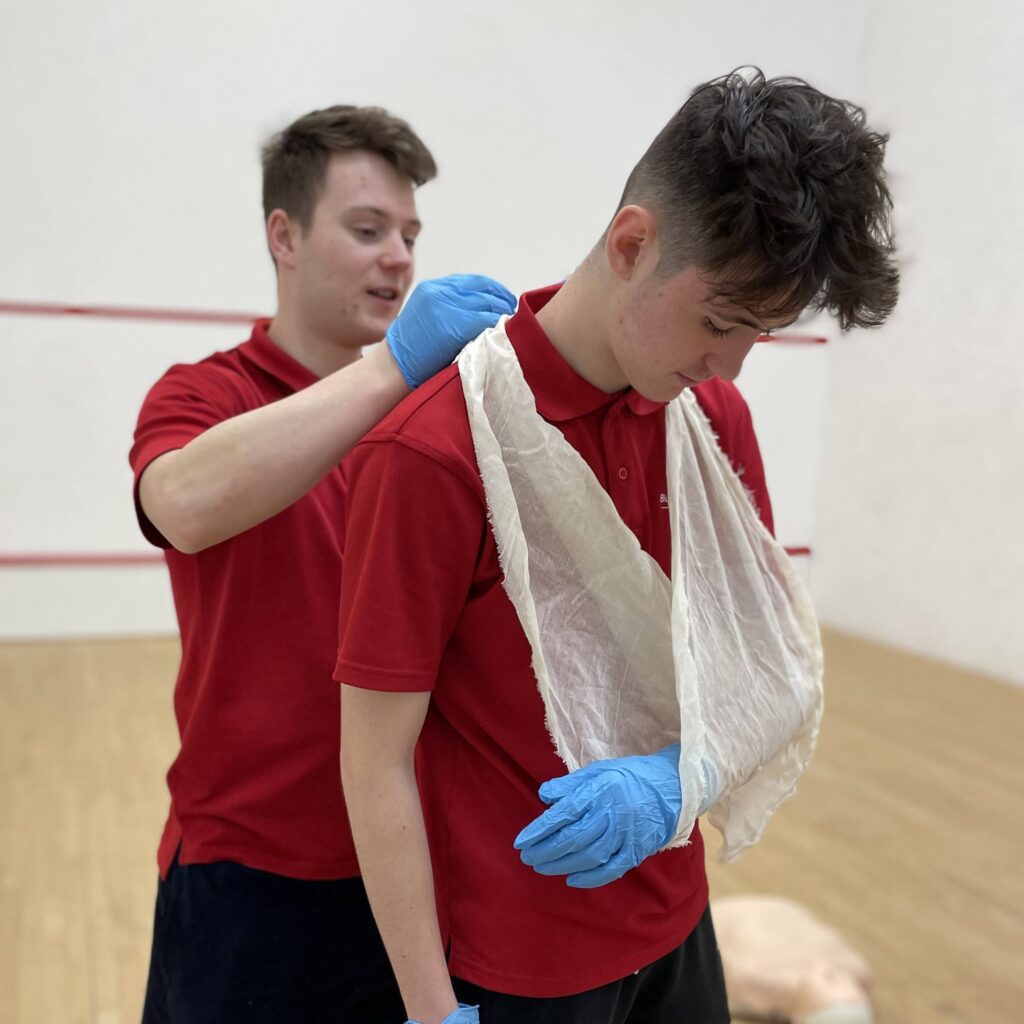 Swim Only memberships
If you have already experienced our indoor leisure pool and wish to visit more often, why not sign up for one of our Swim Only memberships? You can gain full access to our swimming pool and sauna, just check our timetable before you swim. Check out our memberships page for more details and sign up via our website today!
Swimming Pool Timings
We always aim to have pool sessions available for members throughout the day, however, exact times vary from term to term due to Christ's Hospital School.
During the holidays, we have a special holiday timetable with even more opportunities for you to enjoy your swim.
View our timetable to get up-to-date information about our pool opening times. If you have any further questions regarding our leisure pool, don't hesitate to contact us.
What our members say
Their range of experience & knowledge, coupled with an engaging, motivational & empathetic style really makes a difference.
SJ
The pool is nice and warm, the changing rooms are spotless and the showers are really good. The staff are very friendly. Recommend 100%
Andy Baldwin