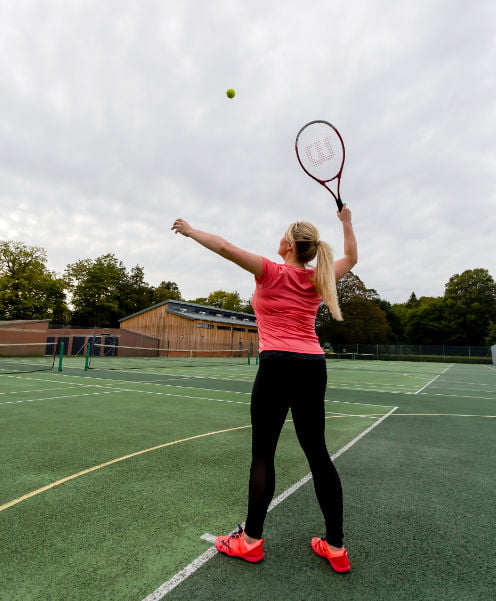 Health Benefits
Playing Tennis, whether it is competitively or for fun, is a great for your overall physical fitness; whilst playing you will be working on your reaction times and quickly moving across the court. As a result, you will increase your aerobic capacities and lower your resting heart rate and blood pressure whilst improving muscle tone, strength, and flexibility
Did you know, playing 1 hour of singles Tennis burns around 600 calories for men and 420 calories for women. Tennis typically exercises the following muscle groups:
Core muscles: rectus abdominus, transverse abdominus, internal and external oblique muscles.
Quadriceps, hip, and calf muscles: work with the core muscles to generate power and movement.
The forehand stroke relies specifically on the rotator cuff muscles of the shoulder, the pectorals, biceps, deltoids and the forearm, as the hip and core muscles help to generate internal shoulder rotation.
The backhand stroke uses less of the hip and core muscles, but relies heavily on the trapezius, latissimus dorsi and triceps.
At Bluecoat Sports you will never lack someone to play with. We have a number of opportunities for you to meet new friends and play with other members and guests. You can book a court today via our 'Bluecoat Sports' app, our website, or by contacting one of our friendly team on 01403 247572.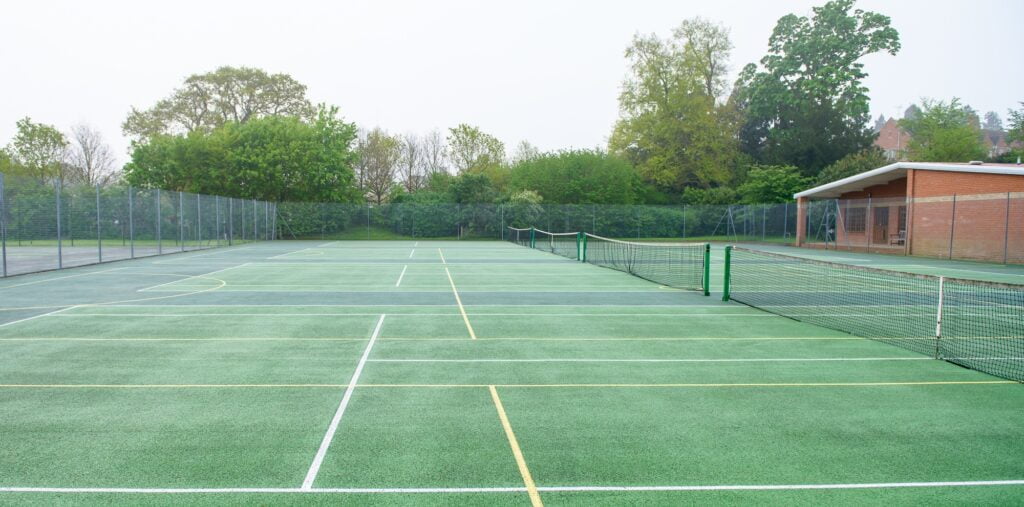 If you are interested in playing racket sports with us, then find out more about our membership options.