Bluecoat Sports offers a state of the art fitness suite offering a range of top spec equipment over two floors with a fully equipped functional area to aid all users from all fitness backgrounds and ability levels to reach their goals.
Our first floor fitness suite consists of a range of Cardio Vascular equipment which provides a variety of ways to train. Each machine has additional functions such as challenges, games, TV and Netflix, there is something for everyone. Downstairs is our weights area, with a mixture of resistance equipment providing you with a whole body workout which is complimented with a free weights area with dumbbells up to 40kg, barbells and a power rack.
We also have an app that you can download for free that allows you to connect to the machines which can track your progress, participate in challenges and be assigned programmes which the
fitness team have created for you.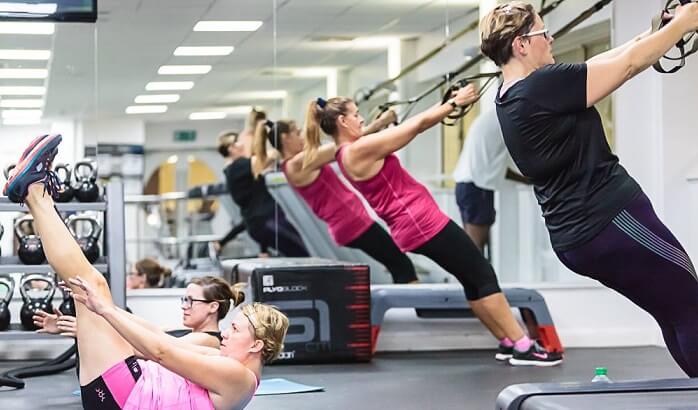 What we offer
Here at Bluecoat Sports our fully qualified team of fitness professionals are able to offer a range of services to our members to help them keep on track and reach their health and fitness goals.
Just Wellness
For those who are wanting that 1-to-1 experience and support we have created 'Just Wellness', a two stage programming service using a state of the art app, to help log your progress and give you the guidance and support you need to get you on your way to achieving total wellness.
Whether that's to change your shape, become stronger, improve your health, have more energy, or just feel better in yourself, our team of expert fitness advisors will be able to guide you on your way.

How it works
Appointment 1

Meet with your fitness adviser to work out your goals, benchmark and discuss the best route forward.

Appointment 2

Go through a programme that has been put together for you by your adviser.

Review

Every 6 weeks book in a review to see how you are progressing and to make any slight tweaks to your programme to keep you on track.
Fitness Suite Small Group Training
For those who prefer that group training environment, we now are offering small group training within our Fitness Suite for those who are wanting to add variety to their workouts, learn new ways
to train and to maximise the use of the equipment we have on offer. All workouts vary each week, working different components of fitness aimed at all ages and abilities.
Group Strength
These strength focused sessions are designed to work the whole body building strength, helping sculpt the body and burn fat using a range of functional equipment ranging from
barbells, free weights, kettlebells and so on.
Group Fit
The group fit sessions are designed to improve those fitness levels whether that's using the treadmills and rowers or even utilising boxing or anything else that gets that heart rate high to build that engine and burn far.
Group Core
Making sure you have a strong core and being flexible should be a fundamental part of anyone's programme, so that's why we have created these sessions to help get you stretching and to work those stomach and lower back muscles.
Call us today on 01403 247 572 to speak to our membership team.