The Fitness Suite
As a Bluecoat Sports member, you will benefit from our fully equipped, newly refurbished gym based just 2 miles from Horsham. There's something for everyone here, with a wide range of Matrix and Escape Fitness equipment spread over two floors, and into our outdoor Fitness Yard. Whatever your current fitness level, from your first time in the gym to a seasoned gym goer, you will be able to reach your fitness goals.
With us, you can choose how you train, as the gym has a wide range of Cardiovascular equipment, with each machine allowing you to pick individual training routes, challenges and games. And you won't get bored whilst working out, the machines even have TV and Netflix to entertain you!
In addition, we have a range of free weights, including dumbbells up to 50kg, barbells, squat racks, glute trainer and plenty of pin loaded resistance machines to help isolate and build your muscle strength.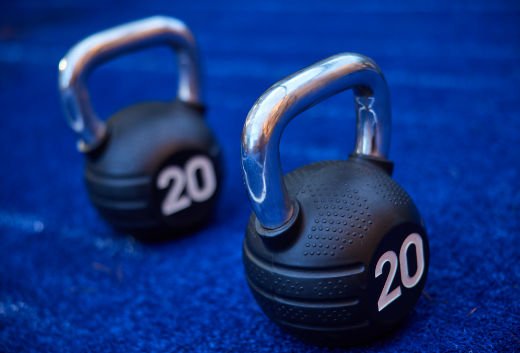 The Outdoor Fitness Yard
In addition to a fully equipped gym, Bluecoat Sports has an outside gym and training area which gives its members the ability to train outside in a fully immersive environment. With a custom-built, multi-functional rig, with 4 squat racks, purpose built lifting platforms, and a container full of functional kit including kettlebells, tyres, slam balls, and battle ropes.
Our Fitness Instructors
We believe our team are key to your enjoyment of the gym and the achievement of your goals. So, all our team members are fully qualified as you'd expect, plus they are friendly and supportive as well! We've worked hard to bring together a team we know you'll find knowledgeable as well as approachable making your time at Bluecoats enjoyable.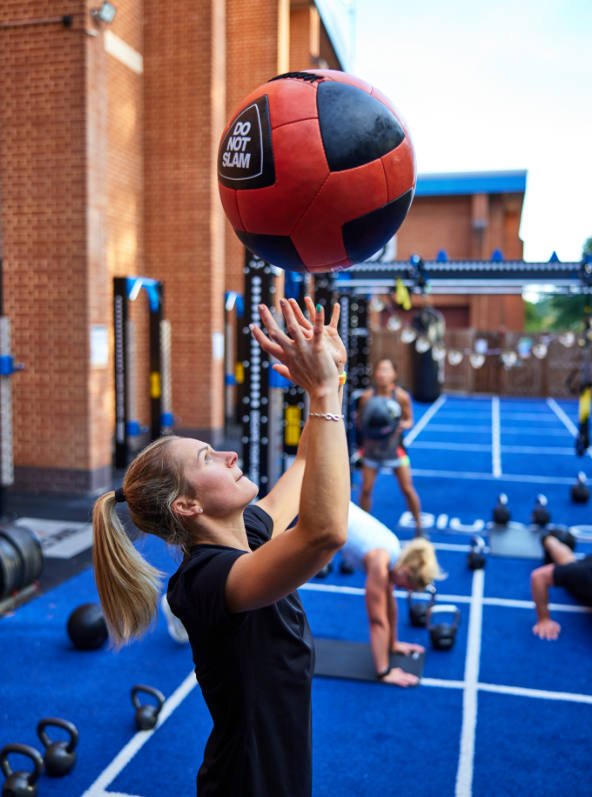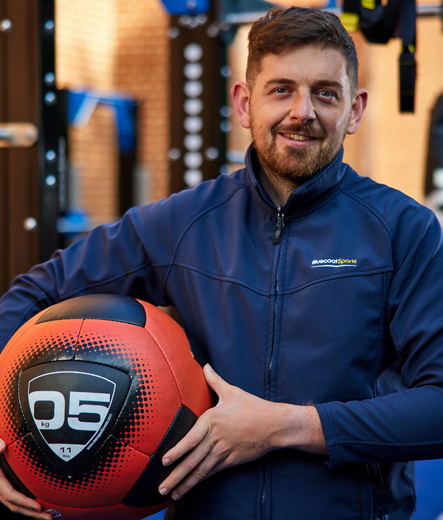 You'll be sure to reach your health and fitness goals with the team offering you plenty of support and advice to help you stay on track with your training. They are always happy to have a chat and offer guidance when you need it.
Engage 360 App
We all like to monitor how things are going and you can keep track of your fitness progress using the 'Engage 360' free app. Connect the app to the machines in the gym to track your progress. You can also work through personalised programmes the fitness team have created for you.
If you prefer to get away from the screen when you're exercising and want a 'digital detox', you don't have to use the app as you have the 'just press go' option on our machines! You don't need a technology degree to work our equipment, you can start your workout quickly and easily and have that screen downtime we all need occasionally.
Download our app now:
Member Journey
Whether you are looking to train for a charity challenge, get back into shape after having a baby, or you are an avid fitness fan, Bluecoat Sports is the place for you.
If you need a little bit more support with training and reaching your fitness goals, then our 'Member Journey' programme is for you. This is a three-stage programme where you will be guided by our expert Fitness Instructors to get you on track to reach your fitness goals.
How it works…
Induction
(30mins)
Meet with one of our Fitness Instructors who will show you around the Fitness Suite and Fitness Yard. The instructor will demonstrate how to use the equipment and how to use our Engage 360 App.
Programme
(1hour)
Discuss your goals and any injuries you may have with one of our Fitness Instructors, who will then create you a suitable programme which will be uploaded to the Engage 360 app, where you can track and record your workouts and ensure progress is being made towards reaching your goals.
Programme Review
(30mins)
Catch up with your assigned Fitness Instructor to go through your programme and tweak the intensity or the exercises to ensure further progress is made.
Group Training at the Gym
If you prefer working in a group and having the support of others during your workout, you can join in a group training session in the Outdoor Fitness Yard. You often tell us you like the accountability of group sessions as you're more committed to joining your group than if you were working alone!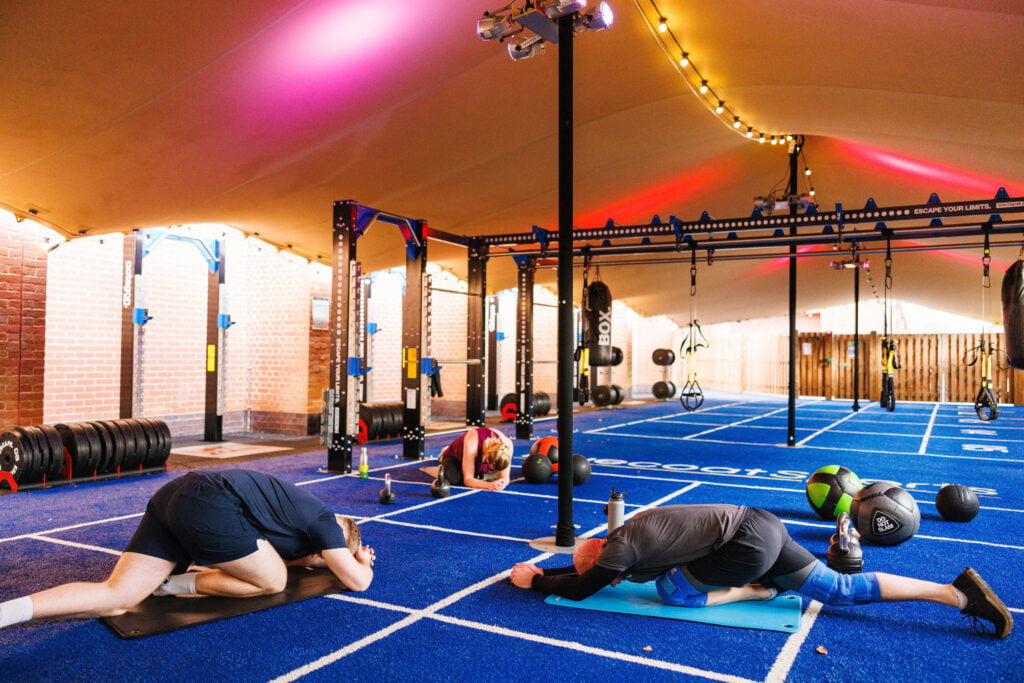 Getting fit can make you healthier; there is scientific evidence showing that if you're physically active you will not only be healthier but also happier. You'll have a lower risk of chronic diseases, such as Type 2 Diabetes, strokes, heart disease and some cancers. Scientists have also shown your mood, sleep and energy will be better and your risk of depression, stress, Alzheimer's and dementia will be lower. We love this quote on the NHS website from Dr Nick Cavill, a health promotion consultant:
"If exercise were a pill, it would be one of the most cost-effective drugs ever invented."
What our members say
Love this gym really friendly and clean and good variety of classes
Samantha Gibbons