As well as updated furnishings, the new café will have additional, more comfortable, seating, a brand-new children's play area and an improved capacity for those wishing to work away from the office. The area will also have a new insulated ceiling, air conditioning to improve your experience and new flooring throughout.
The Gallery will continue to be operated by Boris and his team from a brand-new kitchen, and they will continue to provide you with your favourite selection of refreshments alongside some delicious new additions to the menu!
Please note, the images in this email are for illustration purposes; they are subject to change and do not necessarily accurately show the final finishes to the area.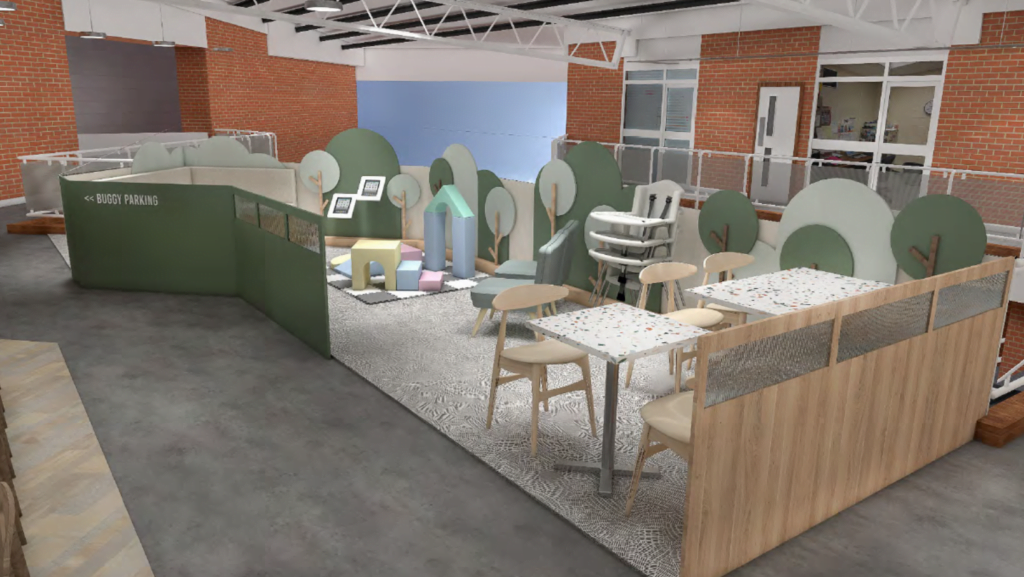 To allow for the refurbishment to take place, the existing café area will be closed from 27th November 2023 and will re-open in early January 2024.  Please keep an eye out for further information on the reopening of The Gallery in the next few weeks.
Whilst upstairs is closed, Boris will still serve a small selection of takeaway refreshments most mornings from the downstairs foyer area. For those of you wishing to spend some time with your friends after your activity, there will be reduced seating available downstairs too.
Please note that there may be some periods of disruption within the seating area prior to 27th November, but these will be kept to a minimum and we will do our best to avoid inconveniencing Members.
Situated next to the gym and the viewing platform for the sports hall, the cafe is ideal for post workout catch-ups with friends, a meeting area and place to relax when the family are using the facilities at Bluecoat Sports.
The Gallery Café Menu
Hot Beverages
Breakfast Tea
£1.40
Speciality Teas (see menu)
£1.80
Americano
Reg £1.80
Lge £2.00
Cappuccino
Reg £2.20
Lrg £2.60
Latte
Reg £2.20
Lrg £2.60
Mocha
Reg £2.30
Lrg £2.80
Hot Chocolate
Reg £2.40
Lrg £2.80
Macchiato
£2.10
Expresso
£1.50
Double Expresso
£2.00
Flat White
£2.40
Extras: cream 30p, syrups 25p, expresso shot 40p, decaf coffee 10p, almond milk 30p, oat milk 30p
Speciality Drinks
| | |
| --- | --- |
| Frappuccino | £2.80 |
| Chai Latte | £2.60 |
| Baby Choco | £1.80 |
| Babyccino | £1.60 |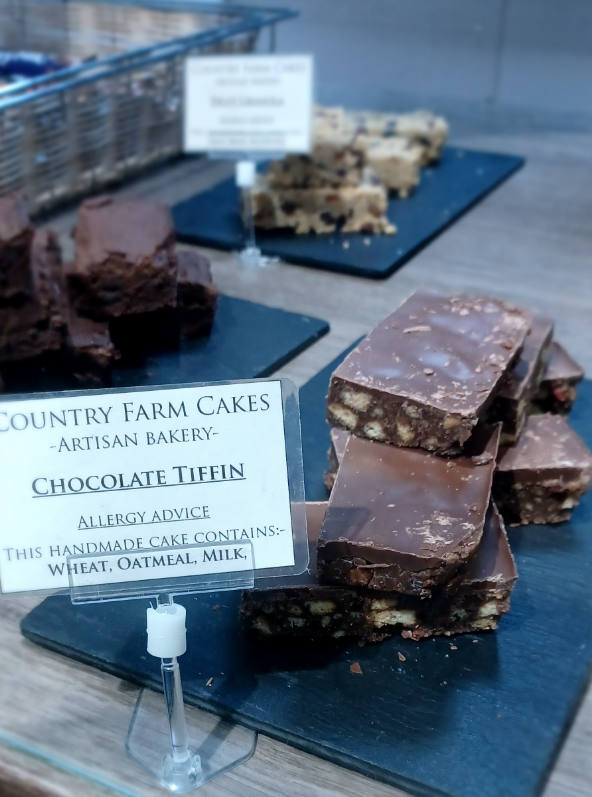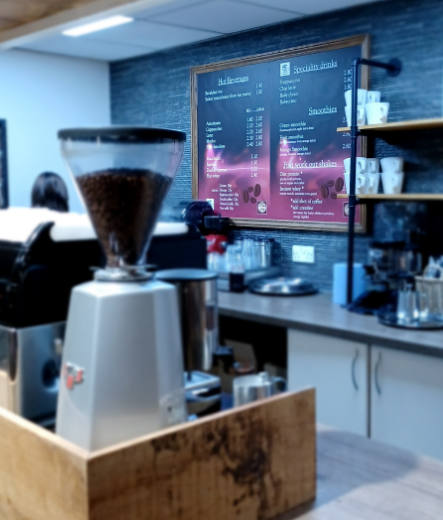 Smoothies
Green Smoothie
(banana, spinach, apple juice, lime)
£2.80
Fruit Smoothie
(banana, summer fruits, orange juice)
£2.80
Mango Smoothie
(mango, banana, mango juice)
£2.80
Post Workout Smoothies
Diet Protein*
(packed with protein, low on sugars and carbs)
£2.60
Instant Whey*
(repair muscle, maximise your gains)
£2.20
*add a shot of coffee
*add creatine (increases the body's ability to produce energy rapidly)
The Gallery Café Opening Hours
*Please note, to allow for the refurbishment to take place, the existing café area will be closed from 27th November 2023 and will re-open in early January 2024.*
Monday 09:00-13:00 17:00-18:30
Tuesday 09:00-13:00 16:00-18:30
Wednesday 09:00-14:00 16:00-18:30
Thursday 09:00-13:00 16:00-18:30
Friday 09:00-13:00 16:00-18:30
Saturday 09:00-13:00
Sunday 09:00-13:00
CALL US TODAY ON
01403 247 572