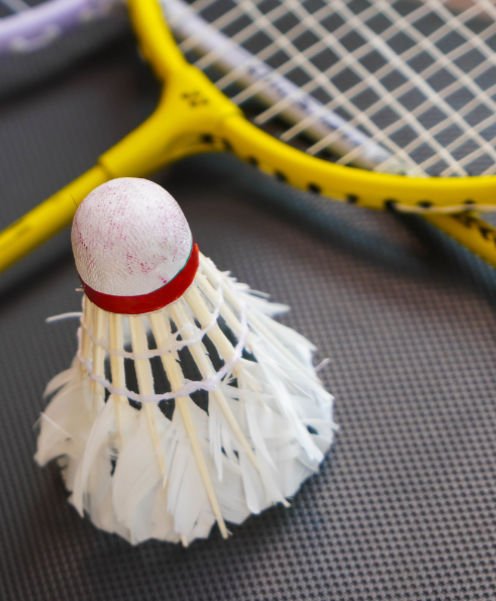 At Bluecoat Sports, everyone can enjoy our Badminton facilities seven days of the week. Our Badminton facilities are ideal for players of all ages and abilities, opening up the opportunity for everyone to enjoy this great sport whilst improving your fitness levels.
Our members and their guests, as well as non-members on a Pay as You Go Basis, can book all our racket courts today via our 'Bluecoat Sports' app, our website, or by contacting one of our friendly team on 01403 247572. If you are new to Badminton and don't own your own equipment, then you are welcome to rent our rackets/shuttlecocks at no additional cost.
As well as booking your own court, we host Social Badminton sessions for players to come together and enjoy the sport.
Whether you're new to the sport or play competitively, our Badminton facilities and sessions offer the opportunity to learn and improve of your Badminton skills, have fun, and meet like-minded people.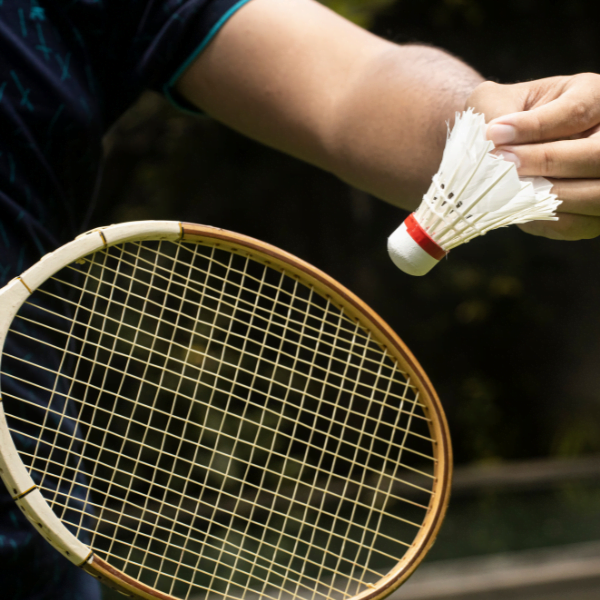 Book a Session
Social Badminton
This is an open session, for anyone over the age of 14, where both members and PAYGO members can play a badminton game against others. Use this as an opportunity to practice your skills, pick up a new hobby, or simply enjoy a friendly game! As the title suggests, this is a sociable session. Come alone, or with friends, and meet new people as you play a friendly game of badminton. 
Suitable For : Anyone aged 14+
When : Tuesday 19:15 – 20:15, Thursday 20:00 – 21:00
Equipment Needed : Your own racket or racket hired from Bluecoats
Memberships Included : Full, Rackets, PAYGO
Health Benefits
Badminton is a fast-paced game, demanding plenty of stamina, agility, and strength. In this game, you will see your fitness levels improve quickly as you move across the court to win your next point.
As well as improving your cardiovascular fitness, agility, reaction speed and hand / eye coordination, Badminton also works the following muscle groups:
Lower leg: gastrocnemius, soleus, anterior tibialis.
Upper legs and hips: gluteals, hamstrings, quadriceps.
Hip: gluteals, adductors and abductors, hip flexor.
Shoulder girdle: latissimus dorsi, teres major, pectorals, deltoids.
Core muscles: rectus abdominus, obliques, spinal erectors.
Forearm and upper arm: wrist flexors and extensors, biceps, and triceps.
If you are interested in playing racket sports with us, then find out more about our membership options.