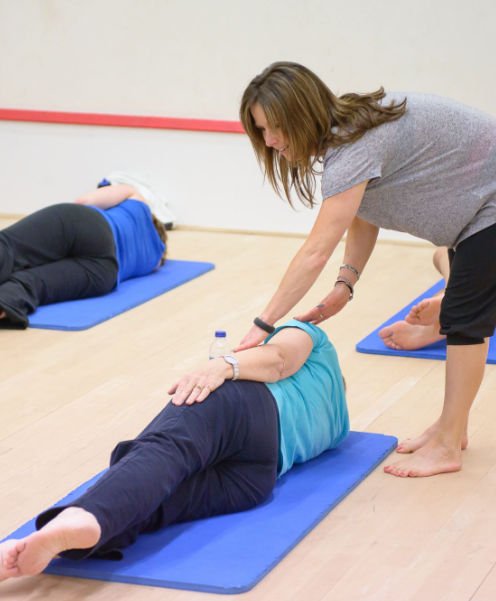 We are delighted to offer a range of Pilates classes and courses at Bluecoat Sports in Horsham. We cater for everyone looking to improve overall health, alignment and body movement and have a range of classes and courses available to suit every availability.
Is Pilates right for me?
Joseph Pilates said "Pilates is the complete coordination of body, mind and spirit". He developed Pilates as an exercise system based on the classical Greek ideal of a person balanced in body, mind, and spirit and it is now recognised worldwide as a form of exercise for your whole body. Originally designed to help athletes return safely to exercise and maintain their fitness, Pilates lengthens and strengthens all major muscle groups and significantly improves your placement, rhythm, general fitness and breathing pattern.
Pilates also improves strength, flexibility, balance, control and muscular symmetry. The rhythmic exercises help elongate and tone as well as develop strength in your abdomen, lower back and buttocks, giving a strong body core.
Pilates is ideal for people looking for rehabilitation, or those who suffer from muscle or joint pain such as back pain or lack of flexibility. It can help improve posture, coordination and balance, relaxation and concentration and is suitable for everyone from beginners to advanced.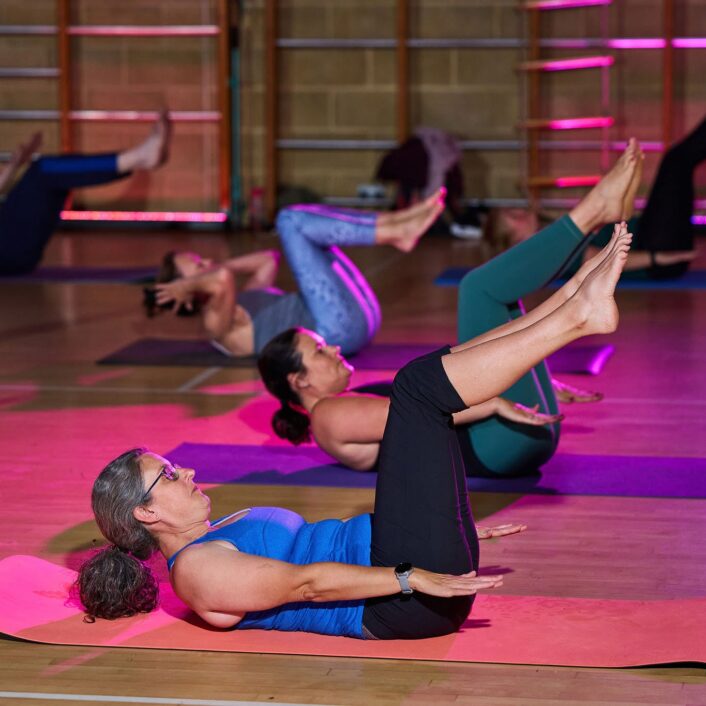 Contact us to sign up
Beginners Pilates Course
Join our latest course, starting January 2024!
This course is designed for anybody new to Pilates. The 6-week course is led by our qualified Pilates instructors, who will take you through the fundamentals of Pilates teaching, using mat work & standing exercises to improve your strength, stability, and flexibility. By the end of the course, you will have a good understanding of Pilates, and will be ready to take our weekly in Club classes.
Class Duration : 1 hour per session (6 week course)
When : 9th January – 13th February, every Tuesday 10:45-11:45 / 13th January – 17th February, every Saturday 08:00-09:00
Equipment Needed : Towel, Mat
Cost : Members: £39.60, Non Members £52.80
Memberships Included : PAYGO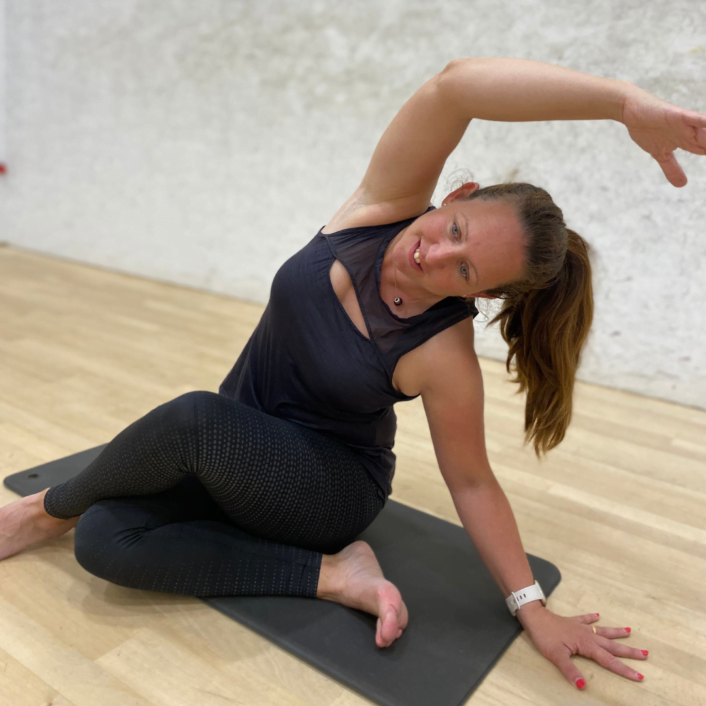 Book a Session
Postnatal Pilates
Postnatal Pilates classes offer an effective way to strengthen and tone your body after having a baby whilst your little one lays by your side. All exercises are safely and specifically designed to enhance recovery of the abdominals and pelvic floor, balance your body and mind and focus on the muscle groups and areas affected by pregnancy. This form of exercise quickens postpartum recovery and helps with the new demands of motherhood, whilst at the same time offering an opportunity to meet other new parents.
You must have been signed off by your doctor (around 6-12 weeks depending on type of delivery) before starting any postnatal fitness programme.
Suitable For : Postnatal women (You must have been signed off by your doctor)
Class Duration : 45 minutes
When : Every Wednesday 10:30-11:15
Equipment Needed : Drink, Mat
Memberships Included : Full, Classes, PAYGO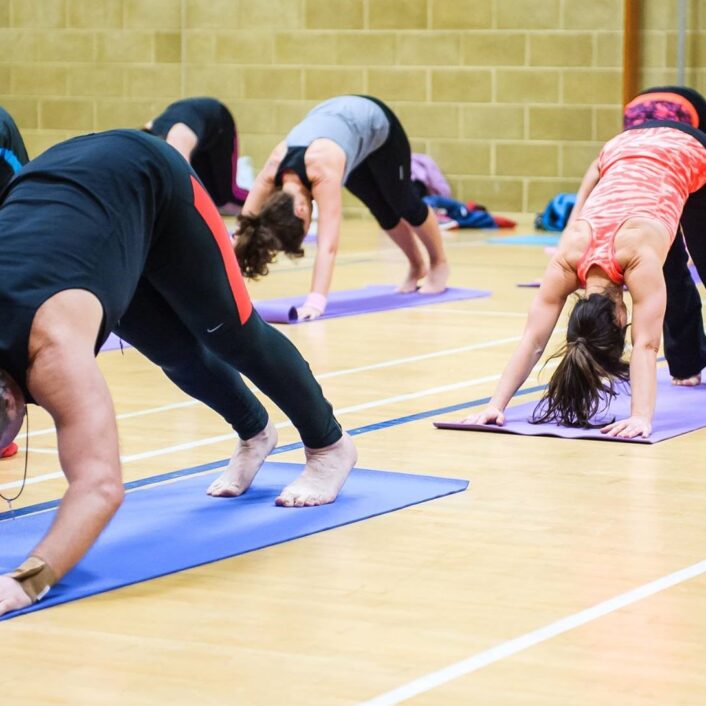 Book a Session
Pilates
Inspired by Joseph Pilates, these calming sessions work to support your bodies overall wellbeing. The use of mat work & standing exercises improves strength, stability, and flexibility, introducing new movements that will aid your body in both day-to-day activities and any other forms of exercise that are part of your routine.
All beginners must complete the Beginners Pilates Course prior to attending these sessions.
Suitable For : Intermediate / Advanced
Equipment Needed : Towel, Mat
Memberships Included : Full, Classes, PAYGO
Membership
Gym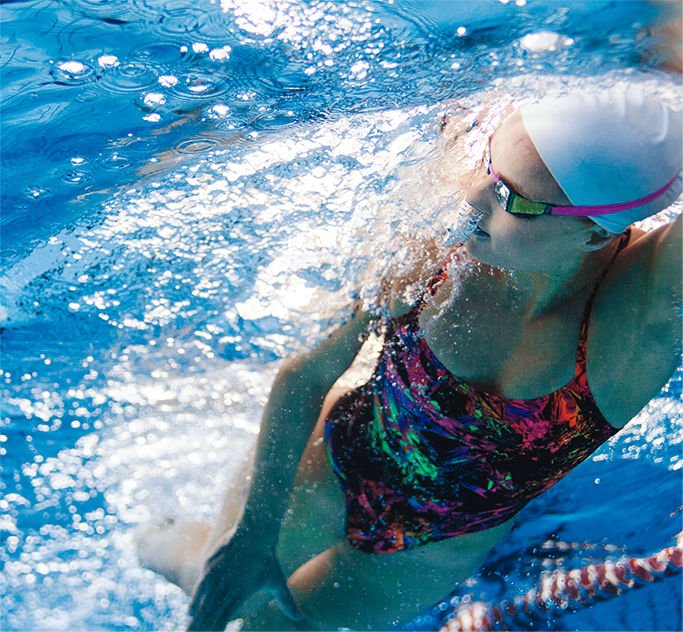 Swim