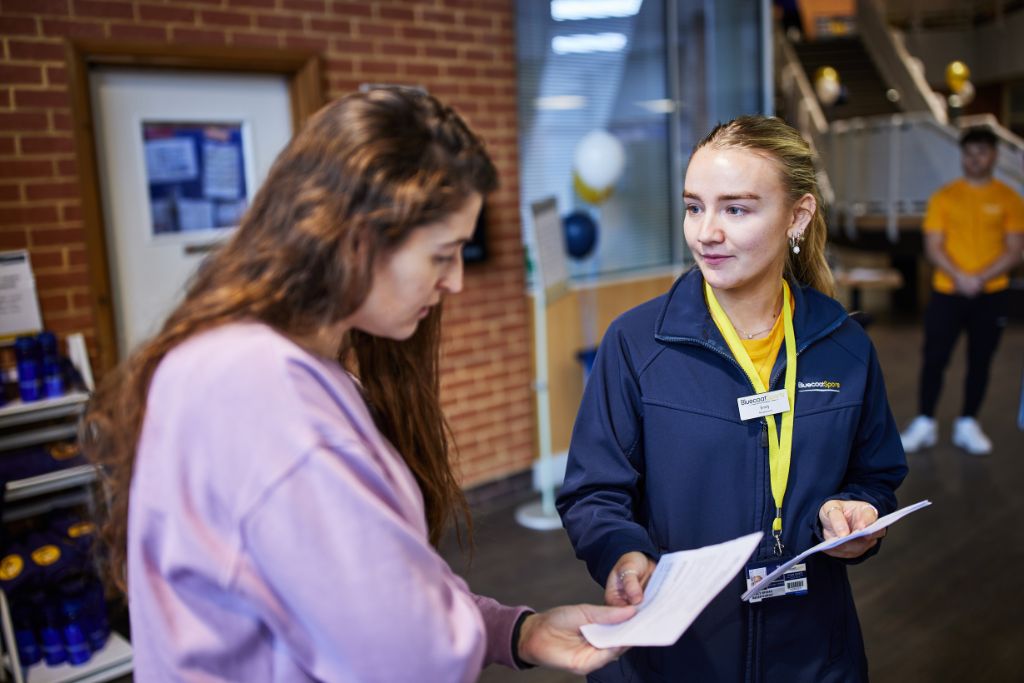 Incorporating fitness into your everyday life has been proven to drastically improve your physical and mental health, which is why at Bluecoats we have a wealth of health and wellness events for you to partake in!
We hold a range of fitness events all year round so don't forget to take a look at our events page to see what's coming up. Check out our events that we have coming up over the next couple of months:
Member's Day – Saturday 23rd September
Member's Day is an entire day designed with our members in mind! You can expect a selection of wellbeing talks from our expert team, games for the whole family, Les Mills masterclasses, and much much more!
All of these fun activities will be FREE for our members all day, no matter what membership you have! If you are not a member, or would like to bring a guest with you, then there will be a 1 day guest fee of £4.25 for adults or £2.25 for children.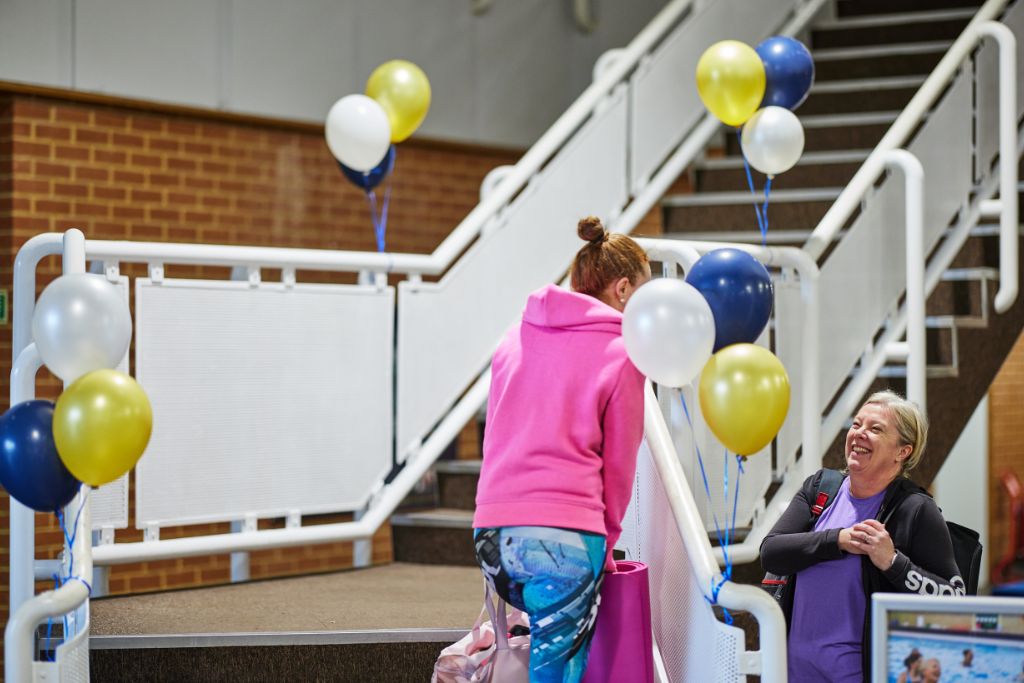 Booking will open on the 28th August, and, if you book any Members Day session before the end of that day, you will gain a chance to win 1 free sports massage from our in-club Sports Therapist, Daniel Jeffries! There are 5 prizes up for grabs!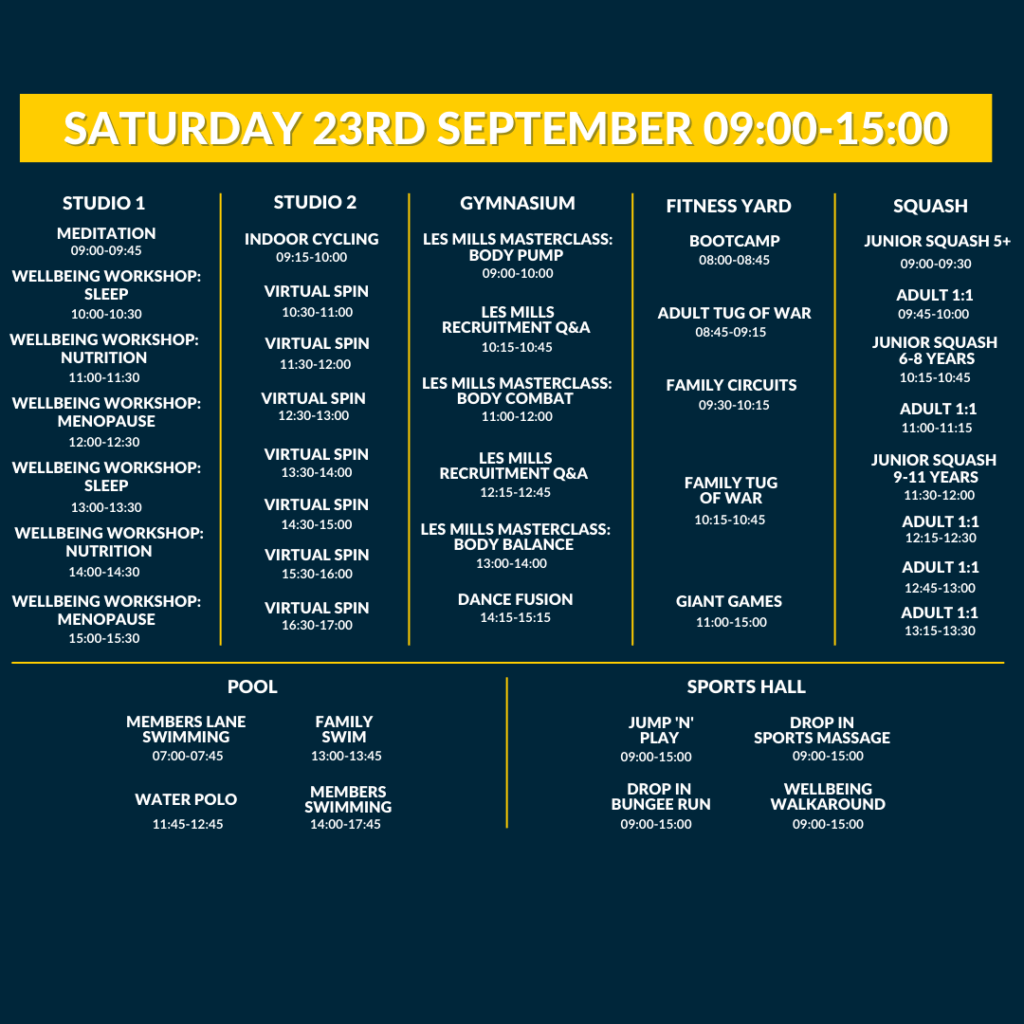 Run Barns Green – Sunday 24th September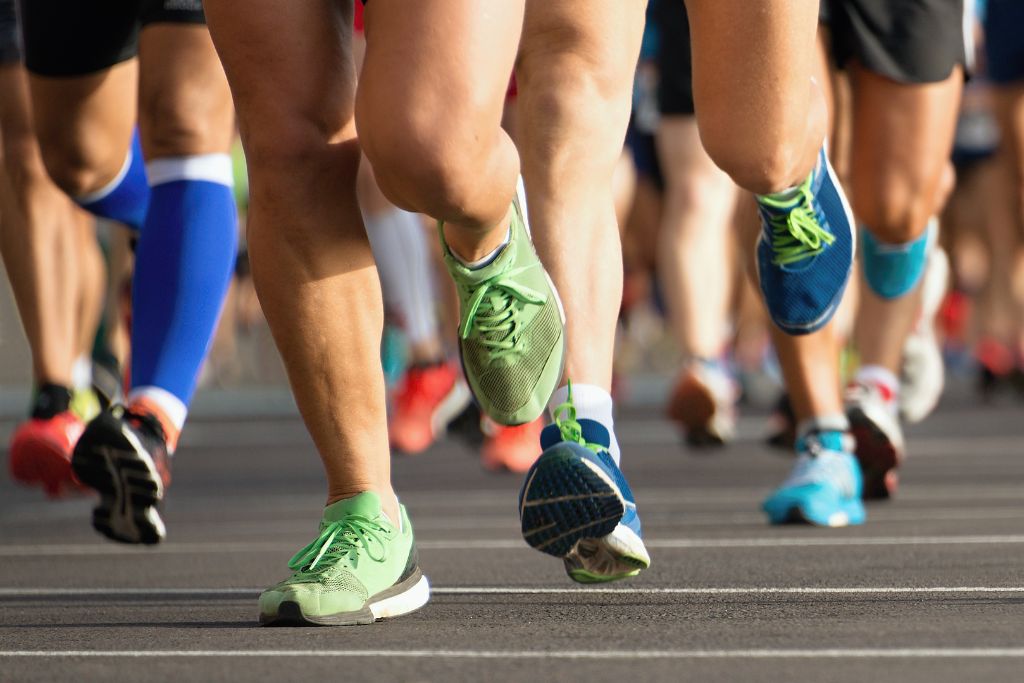 We are excited to announce that we are sponsoring this year's Run Barns Green event! Run Barns Green is one of the most popular half marathon and 10K events in Sussex.
Visit our stand to enter our membership prize draw and take home some special Bluecoats goodies! We can't wait to support everyone taking part.
If you're interested in participating, please visit Run Barns Green – Half Marathon and 10k in the West Sussex countryside to get involved!
Beginners Pilates Course – September
If you're a Pilates newbie who has an interest in learning the sport, this 6 week Pilates course is the perfect event for you! Led by our qualified instructors, you will be taken through the fundamentals of Pilates, using mat work and standing exercises to improve your strength, stability and flexibility. By the end of the course, you will have a good understanding of Pilates and be ready to take part in our weekly classes!
Our next course will be in September, so don't miss out.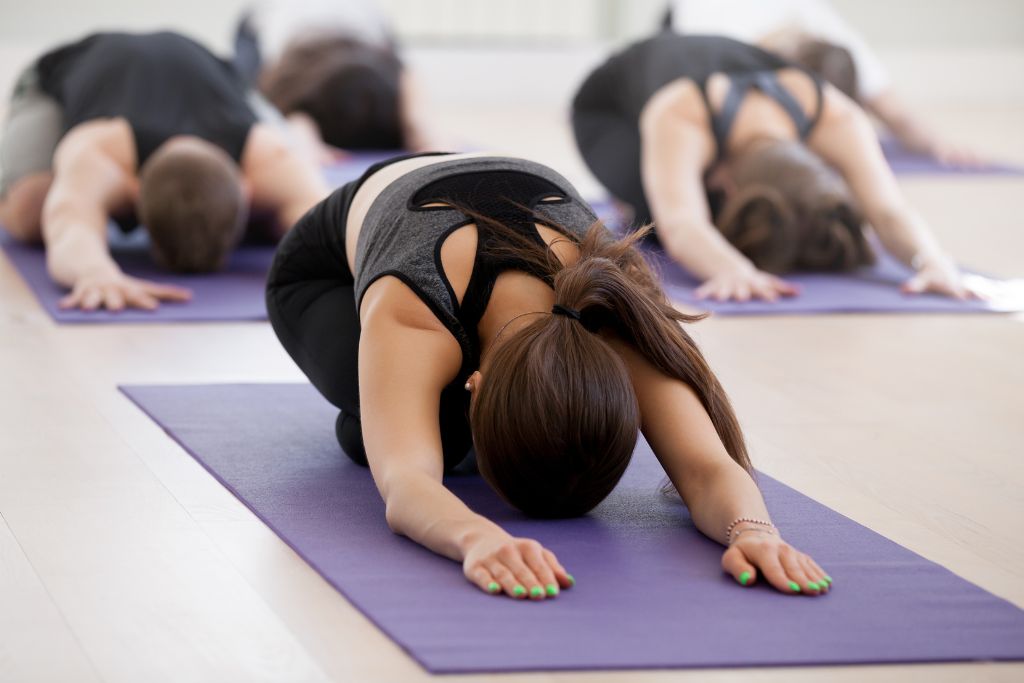 Postnatal Classes – September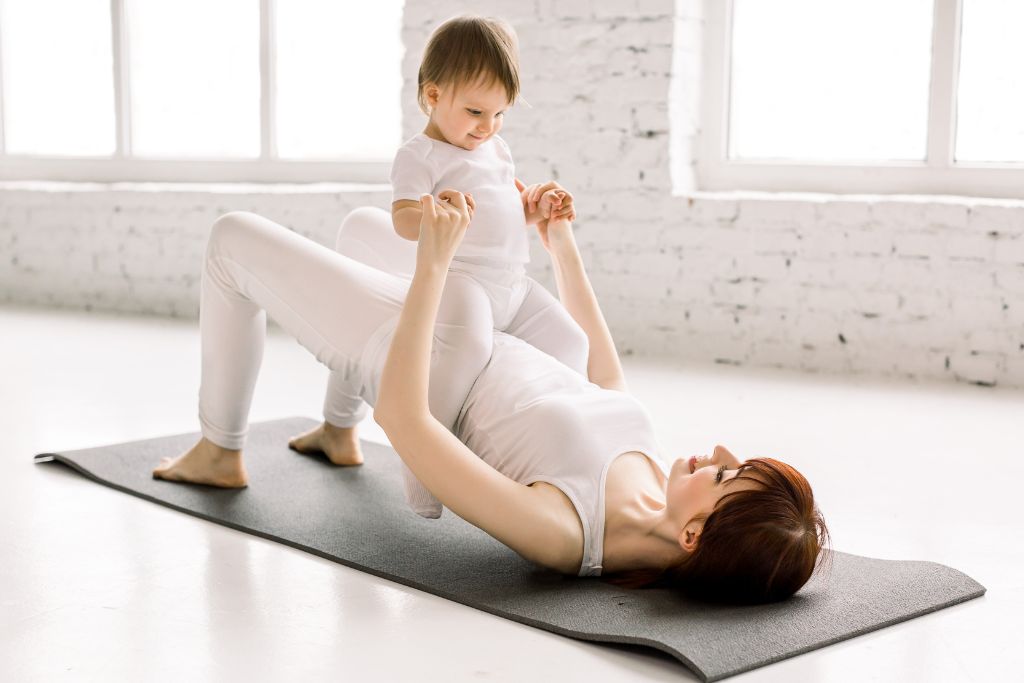 From September this year, we will be launching two brand new postnatal classes!
All of these sessions are for postnatal women with children aged 0-12 months. You must have been signed off by your doctor (around 6-12 weeks depending on type of delivery) before starting any postnatal fitness programme.
Parent and Baby Balance
Our new parent and baby balance classes combine yoga, tai chi, and Pilates to help you build flexibility and strength while your little one lays by your side! This will take place every Tuesday from 11am-11:45am.
Postnatal Pilates
Our postnatal Pilates classes are a great way to keep on top of your physical health whilst being safe and careful. In these classes you will learn effective ways to strengthen, stretch and tone your body. They will be held on Wednesdays between 10:30am-11:30am.
New Facilities
After several years of planning, we are absolutely delighted to announce that, thanks to Christ's Hospital School, the construction of brand new facilities at Bluecoat Sports will begin in August 2023!
The new development will include four Padel courts, a 400m running track and a unique outdoor exercise adventure trail – the first of its kind in the UK.
Four Padel Courts
Padel is an easy-to-learn, fun and sociable form of tennis, and the fastest growing racket sport in the UK. It's typically played in doubles, and is initially less about techniques and power than tennis. This allows players to start on more a level playing field! Scoring is the same as tennis, and the balls used are very similar however they have a little less pressure in them.
These four brand new courts will give everyone the chance to try new things, gain new skills in racket sports and hopefully build a community around Padel!
Running Track
Our 400m track will be a six-lane all-weather running track with ancillary athletic facilities, including an eight-lane 100m sprint section.
Outdoor Exercise Trail
We will be putting in a new unique and inclusive outdoor exercise adventure trail based on a pioneering and imaginative approach to exercise and physical wellbeing! There will be multiple activity stations which incorporate a range of running, jumping, balancing and climbing activities.
Health and wellness at Bluecoats
As you can see we have a range of events to satisfy the fitness community and newcomers to sport! If any of these upcoming events pique your interest, make sure you don't miss out and book online today!
If you'd like to become a member at Bluecoat Sports, take a look at our membership options. We have something for every sporting interest!