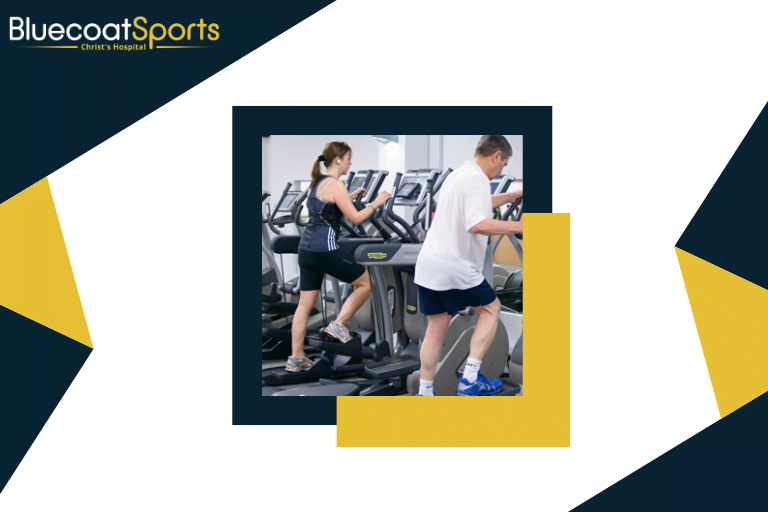 We know that exercising is key to improving our overall wellbeing, but have you considered the role that socialising plays in your body's health? Research shows that taking part in social activities can be hugely beneficial for our mental health, and it even goes as far to show that regular social activity can reduce the rate of cognitive decline.
Want to improve your health and exercise with friends? Why not become a member here at Bluecoats to gain full access to our gym, equipped with state-of-the-art equipment and qualified fitness instructors.
The Benefits of Exercise with Friends
You'll have a laugh
Training with a workout partner can be more fun. Exercise plays an important part in improving and maintaining our physical and mental health, but it doesn't have to be a chore!
Bringing workout buddies along means guaranteed fun, and a great opportunity to spend time with each other. With a friend around your fitness routine will never make you bored!
Everyone's different, and we all have our favourites when it comes to exercising,
You can try something new
so why not embrace your differences and try something new?
Your friends' favourite spin class might turn out to be exactly what your body needed in your workout routines! Trying something new is great, and you can do it with the comfort of knowing your partner is there with you.
Have a look at our online schedule, to see what classes are on offer.
Variety
Training with a partner opens up a world of new exercises; high fives in between planks, passing a ball to each other in when you come up from a sit up, or alternating exercises in between sets to maximise your workout time. You can talk with your friends to arrange a mixed exercise plan that involves both of your ideas, this way you can find a workout that caters to you both – and it may even be more fun!
Our Fitness Instructors and personal trainers have a range of ideas, so check out our Instagram and Facebook in the next few weeks when you need some workout inspiration.
Motivation
We all have those days when it's difficult to get up and move your body. But getting to BCS and finding your workout buddy waiting for you is a sure way to put a smile on your face.
Seeing the progress your friend is making, or introducing a little friendly competition into your session, can inspire you to keep going and work harder even when you begin to feel less motivated. You and your partner can encourage each other to ensure you both push yourselves to achieve your fitness goals, and maybe even accomplish new personal bests.
Going to the gym with a friend can inspire more confidence than doing solo workouts would, group exercise can help you feel more comfortable in a gym setting and offer you the encouragement and focus you need to stay active.
Working out with another person is also a great way of holding yourself accountable. Not wanting to let your friend down might be the motivation you need when you're struggling to get to the gym. Group fitness helps you to put in more effort, and can encourage you to attend gym sessions more frequently.
It's helpful!
Your workout partner can help spot you where necessary during your training session. Having this option allows you to lift heavier weight whilst knowing your have someone to support you if needs be, it also enables you to improve your form based on your friends' critiques. Your workout will be safer, and you will be less likely to injure yourself.
You can even point out improvements for each other as you workout and push each other to excel at your best in a safe and healthy way. You and your buddy can track your workouts and offer advice to help each other build more muscles or just improve your regular routine. You can also explore new things in the gym, and challenge yourselves as you train.
Got a workout partner in mind?
If so, you can get involved with our Refer a Friend promotion.
Anybody who is referred to BCS by a current member will be entitled to no joining fees when signing up for a membership. Plus, once the new member has been with us for 3 months, the referee will be rewarded with one month's membership for free. This offer applies to all of our memberships, so take a look at the options available to you here and contact us to get involved.
BCS also allows members to bring guests with them! You could bring your friend along for a social swim at the weekend or test their tennis skills on our outdoor courts. You can book your activity online, or by calling 01403 247572.
Whichever activity you do, we're sure you'll love mixing up your routine by getting your friends involved. Make sure you tag us @bluecoatsports in your photos!