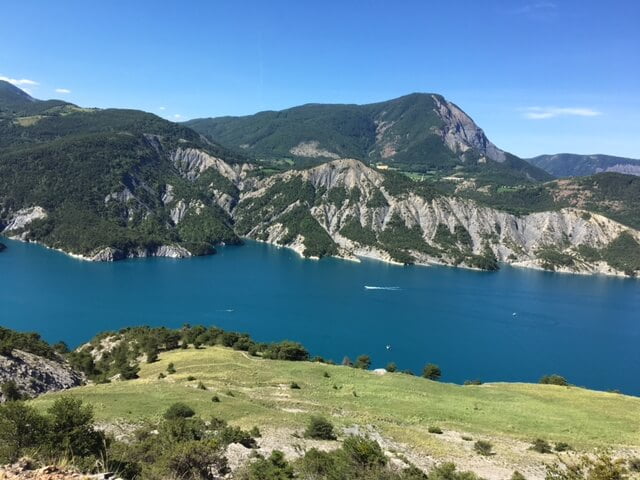 An inspiring and impressive account from Bluecoats long-standing member Russell Johnson in his completion of the L'Etape du Tour cycle event!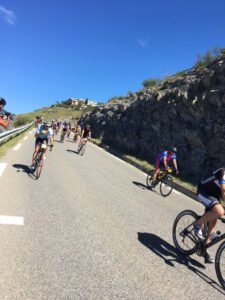 L'Étape du Tour, French for 'stage of the Tour' is an organised mass participation cyclosportive event that allows amateur cyclists to race over the same route as a Tour de France stage. First held in 1993, now organised by the Amaury Sport Organisation (ASO), in conjunction with Vélo Magazine, it takes place each July, normally on a Tour rest day.
L'Étape du Tour is normally held over mountain roads in either the Pyrenees or French Alps, up climbs such as the Col du Galibier, Col d'Aubisque, Mont Ventoux or the Col du Tourmalet.  Around 15,000 riders participate – many travelling from other countries to compete – the event takes place on roads closed by the police to other traffic, with refreshment stops and medical support provided along the route.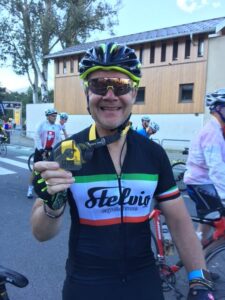 "In July 2017 I participated in the event the route I took in the climbs of Col de Vers and Col de Izoard – the route 125 miles with 15000 feet of cycle climbing, half the height of Everest in 40 degree heat. After 8 months of training hard to build up my endurance and strength, I finished the ride in 9 hours 30 minutes. It was the hardest and most spectacular cycle ride I have ever completed. The Etape is regarded as the hardest stage of the Tour de France 🇫🇷 – not too sure if I am the first member at Bluecoat Sports to ever complete but here are a few pics from the event"
I am sure you will join Bluecoats in congratulating Russell in this inspirational achievement!
If you have a personal sporting accomplishment that you would like to share then please do get in touch info@bluecoatsports.co.uk.