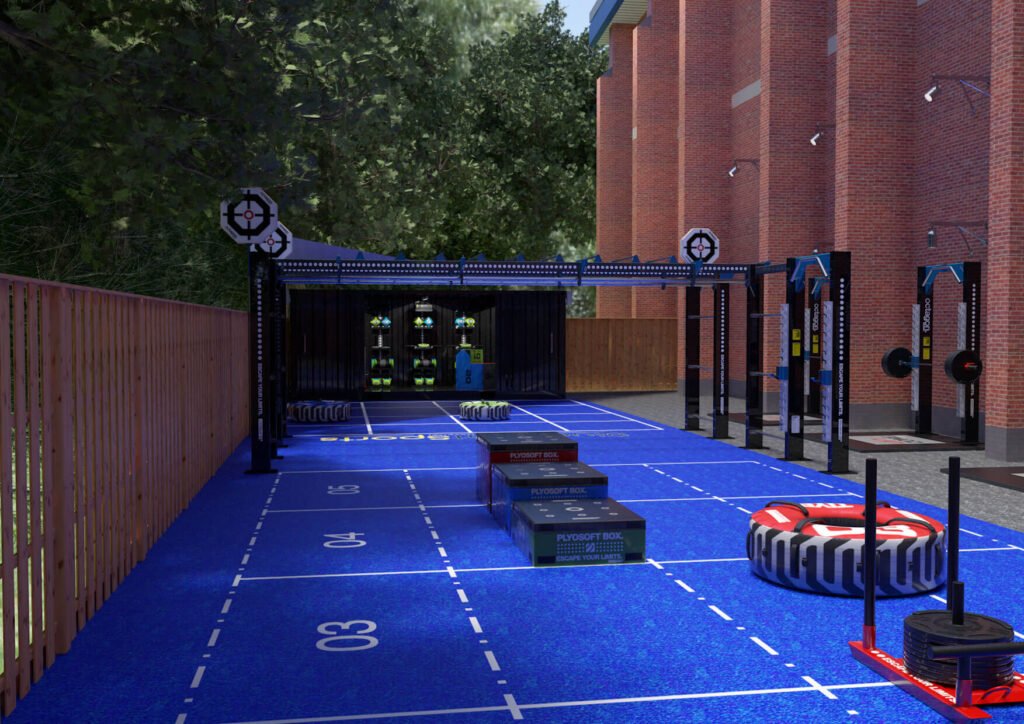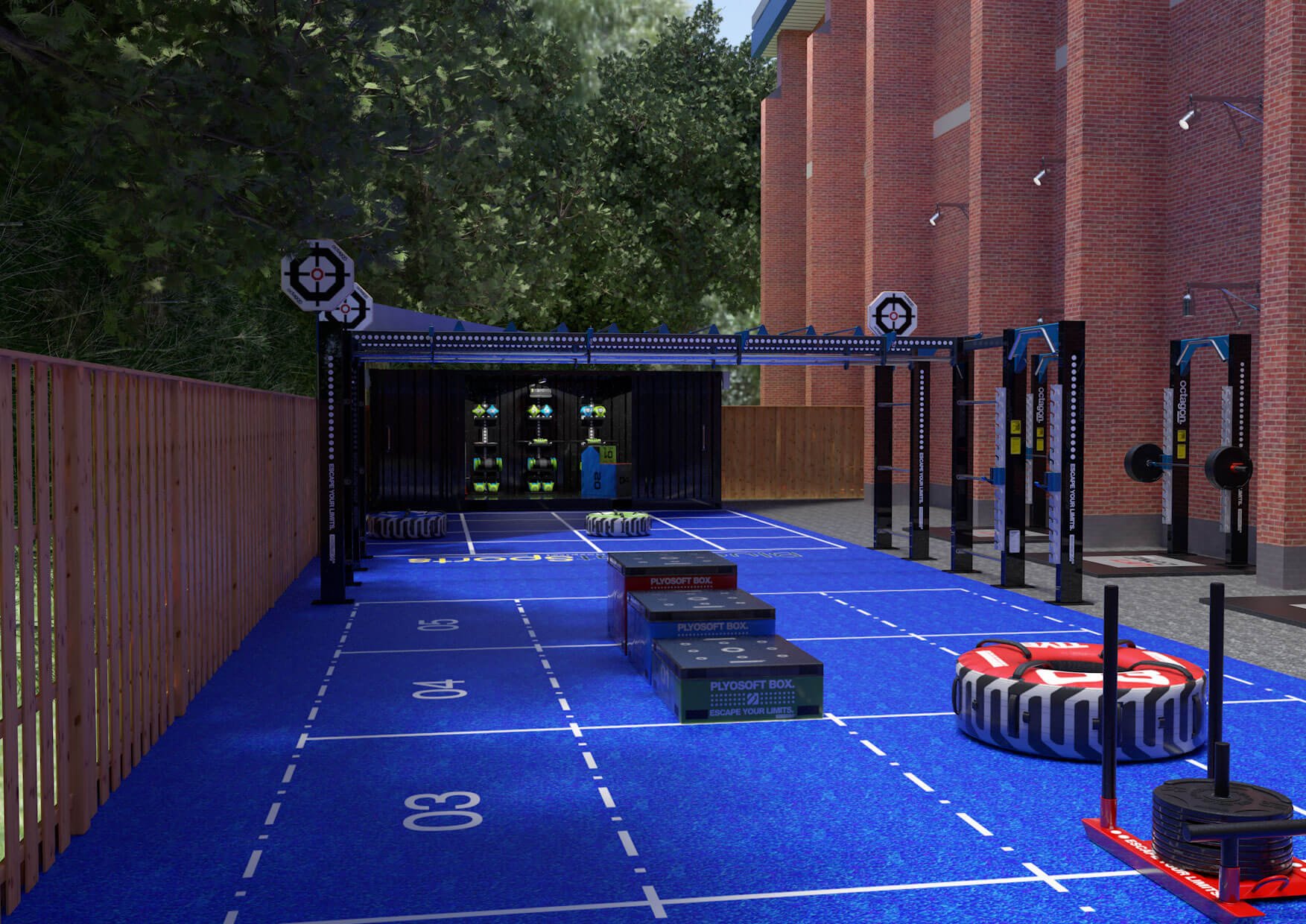 We're delighted to be celebrating the anniversary of our outdoor fitness centre in Horsham – the Fitness Yard. Since August 2019, we have welcomed countless members and non-members to our outdoor fitness gym and workout sessions which feature state of the art outdoor gym equipment and fully qualified fitness instructors. Keeping fit and enjoying the benefits of regular outdoor exercise, has never been easier.
Below, we have put together the ultimate guide to the Fitness Yard, including information on the types of classes and equipment available.
What to expect at an outdoor fitness session in the Fitness Yard
Starting a new exercise regime can be daunting but our team of fitness instructors and personal trainers are on hand to support you in reaching your fitness goals. Available for use all year round, we've packed the Fitness Yard full of leading exercise equipment and offer a range of different fitness classes in Horsham that make working out fun and exciting.
Equipment available
Only the very best equipment was sourced for the Fitness Yard and it was handpicked by our personal trainers. We're pleased to offer a variety of different training equipment that makes our classes fun and immersive, these include:
Our very own custom built rig that is multi functional, offering a huge range of different workout options
Specialist squat racks with lifting platforms
A range of equipment from leading provider Matrix
A fitness container filled with all types of fitness equipment such as dumbbells, kettlebells and other weights
With so many different pieces of exercise equipment available for use, no two workouts are ever the same. No matter whether you're a beginner in the Fitness Yard, or have been many times before, you'll never get bored and our fitness instructors are on hand to ensure correct use of the equipment and to help you improve each session.
The benefits of outdoor fitness in Horsham
Improved mood and mental health
Studies show that training outdoors can help to improve mood, reduce stress and overall improve mental wellbeing and health. Try adding some outdoor fitness to your workout regime and see if you notice the difference.
Access to the best fitness equipment
Hand picked by our fully qualified personal trainers, you can enhance your fitness and workout regime from using our high quality equipment that is designed to push your fitness to the next level.
Variation from your regular workouts
Our members say they love the variation between using the regular gym and the outdoor Fitness Yard, as exercising outdoors ensures they don't become complacent or bored with their exercise routine. Taking an exercise class outside with views of the surrounding Horsham countryside might be just what you need to start enjoying working out again.
Enjoy nature as you workout
Outdoor spaces are far more visually appealing and stimulating than working out indoors. This can help to motivate you to work even harder and enjoy your workout even more.
How to use the Fitness Yard
The Fitness Team has put together some videos to show you how to use and get the most out of some of the equipment in the Fitness Yard.
The Sled
Core Momentum Trainer (CMT)
Open Deadlift Bar
Vertballs
TIYR
Members and non members are able to use the Fitness Yard anytime during our opening hours to do your very own personal outdoor workout. You're able to access all of the equipment we have available and train throughout the day.
Classes at the Fitness Yard
We run four different classes a week in our outdoor fitness area throughout the day and you can choose from the following class types:
Move It – aimed at burning calories, this class offers a full body HIIT style workout that features strength, cardio and core exercises.
AMRAP – this stands for As Many Rounds As Possible. In this 45 minute class, you'll build your strength and endurance by trying to complete as many rounds as you can of certain exercises. Great for tracking your fitness progress.
BOOTCAMP – A full body workout that will challenge not only your cardiovascular fitness but also help boost your strength and endurance through the combination of bodyweight and free weight exercises.
BOXFIT – A high energy boxing inspired circuit class which utilises a range of boxing techniques paired with various body weight exercises and drills to get your heart rate up!
Book an outdoor fitness session in Horsham
If you'd like to try out our outdoor fitness space or attend one of our classes, then book your place online. If you're not a member, we have pay as you go options available which can also be booked online.
Thinking about becoming a member but would like some help? Then get in touch with our team on 01403 247 572, we'd be happy to hear from you!