Swim Britain is a series of fun team Swimming relays that take place across Britain every September. The goal is to inspire 500,000 people across Britain to swim more regularly – and get fit!
There are 11 locations at which you can take part in the event and here at Bluecoat Sports we are ensuring we get in on the action by running as a training pool for all those brave swimmers that will be taking on the challenge!
But don't be shy, anyone can attend our training sessions, even if you do not wish to compete. To date 5,095,300 miles have been swum as part of the Swim Britain campaign and you can still be a part of it!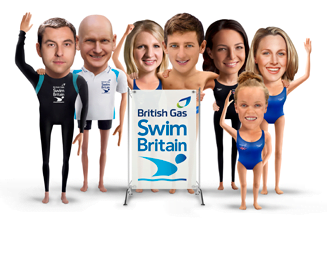 Did you know?
• An hour of vigorous Swimming will burn up to 650 calories. It burns off more calories than walking or biking.
• Swimming strengthens the heart and lungs.
• Swimming works out all of the body's major muscles.
• Swimming helps reduce stress.
• Water's buoyancy make Swimming the ideal exercise for physical therapy and rehabilitation or for anyone seeking a low-impact exercise.
• Swimming is a great cardiovascular exercise because you are moving against the water's resistance, which is over ten times that of the air.
So how do I take part?
It's easy, all you have to do is register online and get yourself down to a local pool. Bluecoat Sports run sessions on a Thursday at 10.30 or Sunday at 17.30. All lengths are counted and will be highlighted on the web for all to see!