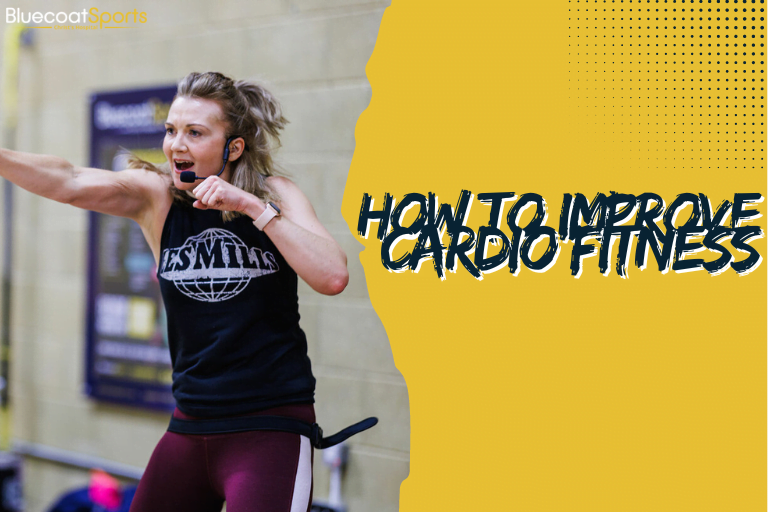 It's recommended that we should do around 150 minutes of cardio fitness per week to improve our physical fitness and stay healthy. Thankfully, cardio is a relatively easy form of exercise to start as it can require minimal equipment and you can begin at your own pace.
If you are interested in starting your cardio fitness journey, join us at Bluecoats today. If you have any queries don't hesitate to contact us via our online contact form or call us at 01403 247 572.
What is cardiovascular fitness?
Cardiovascular fitness, also known as aerobic exercise, is a form of fitness that involves partaking in a sustained physical activity that increases your heart rate. Cardio fitness relies on your ability to move oxygen around your body, and is therefore great for your respiratory system.
Cardio can come in many forms, such as extended periods of exercises like jumping jacks, or skipping, or more prolonged workouts like running or swimming.
Why is cardio fitness important?
Cardiovascular fitness is great for your body in many ways. It is known to lower blood pressure, reduce the risk of developing coronary heart disease (and other heart problems), diabetes, and of having a stroke or heart attack. It can also improve your energy levels and help combat fatigue and illness.
By doing cardio exercise frequently each week, you can boost your physical health as well as strengthen your heart and lungs. It is not only a great way to stay in shape and work your muscles, but it is also beneficial to your aerobic health and mental health.
How to improve cardiovascular fitness level
Whether you're looking to kickstart your cardio journey or build upon your current workout, there are a number of activities you can do to improve your cardiovascular fitness level.
Running
Running or jogging can be a great way to improve your cardio fitness levels and your overall health. For those new to aerobic exercise, doing a light jog for around 30 minutes twice a week is a great way to start, and over time you can gradually w0rk up to longer runs. Always ensure that you stretch before and afterwards to avoid injury.
Running, whether outside or in the gym on a treadmill is the perfect way to improve your cardiovascular health – and your mental health!
Alongside this, walking is another great way to contribute to your aerobic fitness level, especially for those who struggle to run due to injury, or those who prefer a peaceful walk outside.
Cycling
Cycling is another good example of a cardio exercise. Whether you choose to cycle on a stationary bike or a regular one, it allows you to start at a comfortable pace and if done a few times a week, can provide great benefits to your health.
Similar to running, starting with a low intensity cycle for around 30 minutes works best for beginners. Over time you can move to a more high intensity workout and extend your workout length.
Swimming
Swimming is the perfect aerobic exercise for those who may be recovering from an injury as it's very low impact on the body. It tones your muscles and adds to your strength as well as aiding your heart and lungs.
Swimming can be very versatile, as you can opt to just swim lengths for your chosen amount of time, or you can switch between crawls for a more varied session.
Here at Bluecoats we have a swimming pool that is perfect for all of your cardio needs, we also offer a variety of swim classes if you're looking for a more guided workout.
Circuits
If you're looking for something a bit more challenging, circuits are a good cardio activity that aid in working muscles and building strength.
A cardiovascular fitness circuit might include exercises such as lunges, squats, and push-ups. You can also include weights in your circuit, if you are looking to build muscle.
Before you begin, note down each exercise you're going to do and how long for (for example, a minute per exercise and a 30 second rest), you can even jog on the spot during rest breaks to ensure your exercise is prolonged.
Prefer to attend a guided class? We offer hour-long circuits classes in Horsham at Bluecoat Sports. You don't have to be a member to attend – simply book online and pay as you go.
Gym
The gym offers a space to practise all of the above exercises and improve your cardiovascular health, through use of a treadmill, spin bike, and provided weights. Our Horsham gym provides this and more for those looking for a variety of exercise options all in one place. We have the latest state of the art equipment available, making your exercise routine fun and stress free.
If you are looking to find a new workout routine that is more cardio based and are unsure of what might be best for you, our personal trainers are able to help.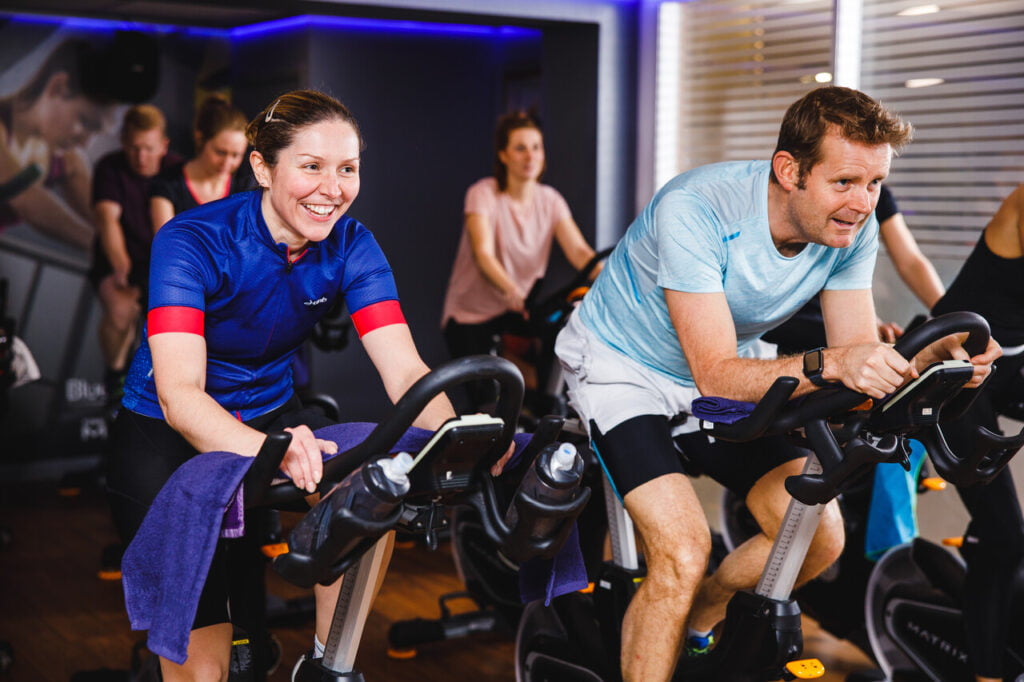 Become a member at Bluecoat Sports
If you want to improve your cardiovascular fitness level, why not become a member at Bluecoat Sports to gain access to our range of facilities? We have 13 different membership options to ensure that you can get the most out of your subscription.
We also offer pay as you go options for classes, just take a look at our timetable and book a class of your choosing!
Until the 20th of September 2022, all new members can sign up and will pay nothing until the 1st of October. Use the code FRESHGYM22 at the checkout.