Wanting to get fit this summer but struggling to find the motivation? A group exercise class could be just the solution! We're social creatures (at least most of the time) and when it comes to fitness, choosing to complete your training session within a group setting can work wonders. Not only can it help to boost your motivation, it makes working out fun, and that quite frankly is all the excuse we need!
Our indoor and outdoor group exercise classes are perfect for everyone, no matter your age or level of fitness. And with more than 60 fitness classes per week you're bound to find at least one that you love!
We know that joining the gym can be daunting, and no one wants to pay for equipment and activities that they're not using. Our classes only membership deal is perfect for anyone wanting to reap the rewards of a group exercise class at an affordable price, and we've also got some great deals for juniors, teens and young adults.
Find out more about Bluecoats Sports Membership.
The benefits of group fitness classes
It's FUN!
Let's be honest, at the end of a long day who wants to drag themselves away from a comfy home to complete the same, monotonous exercise regime. Not us! That's why we love a group exercise class, they're just great fun!
Not only are you improving your fitness, working towards your fitness goals and reaping all of the associated health benefits – you're having a good time doing it!
All the benefits of a personal trainer, without the cost
Having a personal trainer is great; one to one tuition, a personalised training regime etc. But it can be expensive. Group exercise classes offer all of the benefits of having a personal trainer at your disposal, without the cost!
Our classes are led by qualified fitness professionals, and sure you won't get the one-to-one attention that you might find with a personal trainer, but you'll still get expert help with your fitness.
No planning your workout routine
Devising new workout plans and routines can often feel like homework, even once you're done exercising there's more work to do?! Well, with group classes your exercise routine is pre-planned so there's no need to worry.
Make friends
Group workouts also provide an opportunity to meet like minded people, providing a platform to make new friends as you work collectively towards your healthy lifestyle goals.
Improve your form
Because your class will be run by a qualified fitness expert you'll have someone on hand at all times to ensure that you are completing exercises and movements with the proper form. This will not only ensure that you are getting the maximum benefits from each activity, it will greatly reduce the risk of injury – especially for particularly physical activities such as lifting weights or TRX exercises.
Increased motivation
It's no surprise that exercising in a group environment can help to improve your motivation. Even if you don't consider yourself to be competitive you'll be surprised at just how much further you can push yourself when surrounded by your peers.
Classes suitable for every age and level of fitness
We put on classes to suit the ability and fitness levels of individuals of all ages, so don't let the thought of being outshone by someone half your age, or with twice the experience level worry you. At the risk of repeating ourselves, the main point is to have fun while getting fit – and our instructors know just how to create a fun environment while ensuring you enjoy the physical benefits of exercise!
Group exercise classes at Bluecoat Sports
Aerobics classes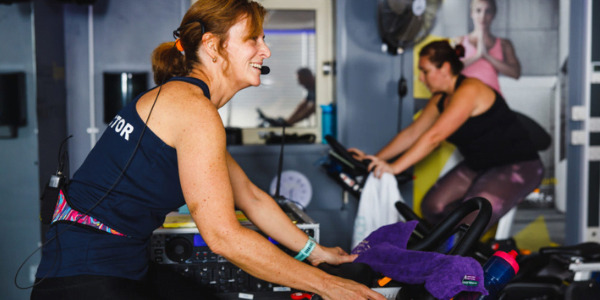 Move, stretch, shake! Check out our aerobics classes for a high intensity, full body workout. Classes include:
step aerobics
body blast
boxercise
circuit training
dance fusion
legs bums and tums
group cycling
move it
They're open to all over the ages of 14 and we also run a high intensity, full body workout boxfit class for those over the ages of 16, as well as classes for seniors.
Les Mills classes
Named after the four time track and field Olympic champion, Les Mills classes combine music, movement and science in a high energy fitness class suitable for all ages. Check out our Les Mills classes and unleash your inner athlete:
body pump
body balance
body combat
Pilates and core stability classes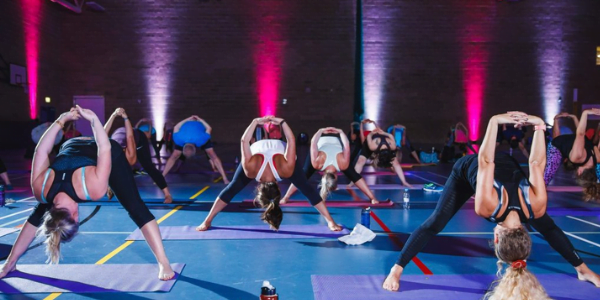 Improve your general fitness with special focus on core strength with our Pilates and core stability classes. Our 6 week introduction course covers all of the fundamentals for those new to the discipline, whilst our ongoing classes will continue to push boundaries improving rhythm, general fitness and breathing pattern.
Strength classes
Build muscle and increase bone density with our strength training classes. Our total resistance exercise (TRX), as many rounds as possible (AMRAP) and kettlebell classes will have you seeing results in no time. Combine these weight bearing exercises with one of our aerobics classes for a balanced workout that will leave you feeling fit, firm and fabulous.
Body and mind classes
Slow things down and concentrate on mind, body and soul with our low impact, yoga and tai chi classes. With classes to suit all ages and abilities, take the time to focus on improving your mental wellbeing whilst learning these meditative practices.
Racquet sports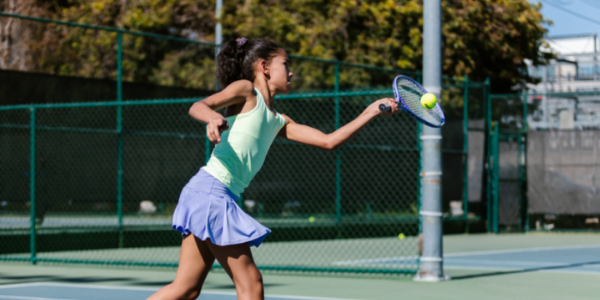 Try your hand at squash, badminton or tennis for a full body workout that will improve your hand eye coordination as well as your overall fitness, muscle strength and stamina. Our resident squash pro Kit Pearman also runs a dedicated ladies squash night which is a great place to hone your skills and meet other players.
Water fitness classes
Our water based classes are perfect for those looking for a low impact form of exercise, whether you're recovering from injury or simply looking to keep fit without putting unnecessary strain on your joints. Grab your trunks, shorts or swimming costume and dive in!
How to attend a fitness class at Bluecoat Sports
Want to check out one of our classes without committing to a membership?
Try a class out today from as little as £6.25, on a strictly pay as you go basis. There's no obligation to come back, although we're sure you will. Simply create your free online account today to book one-off classes.
Join Bluecoat Sports today
Whether you choose to join us on a full membership or drop in for one group exercise class we'd love to be part of your fitness journey.
Call us today on 01403 247572, or check out our membership options here and become part of the Bluecoats Sports family.