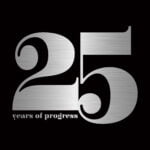 On Saturday 26th September we will be holding our first Fitness Showcase, an opportunity for people to get up close with the team, find out what is on offer in the Club and how we can help you achieve your goals.
With the expansion of our Fitness Suite we are showcasing everything that we have to offer as a Member of Bluecoat Sports. Book onto one of the Les Mills quarterly launch Classes or try one of the taster Classes aimed at giving you a tiny morsel of the amazing fitness beliefs out there.  In addition, we will also be showcasing the MyWellness system that has been running since February and we would really encourage you to speak to one of the team to see what it can do for you. Not only does it track every bit of fitness that you do both in the Club and outside, it links in with a large number of fitness apps and keeps you updated about Club challenges plus more. Take a look at the current leaderboard in the Club.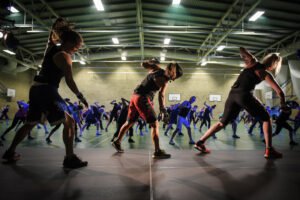 Fitness Expansion – We are proud to announce that the Fitness Suite extension is now complete. During the Fitness Showcase we will be giving all those who struggle to get into the Gym as often as they would like the chance to take a look at the improvements that have been made.
Les Mills Quarterlies – As always, we really like to make a big song and dance about the Les Mills quarterly releases and this September is no different. In January our amazing instructors did a fantastic job of motivating over 300 people in a variety of Classes and we want to keep that going. Whether you are a seasoned pro or completely new to group exercise come along and join Body Pump, Body Combat and Body Balance which are all hitting centre stage.
Special "In the Pack" Indoor Cycling – We are pleased to announce that we will be introducing 15 new bikes to replace the last of the old 'phase one' bikes which will, for one weekend only, enable us to run a large indoor Cycling class giving you the feeling of being in the middle of the leaders pack, close to the yellow jersey.
Showcase Classes – As part of the day we will be showcasing a number of our weekly classes. To enable you to try as many Classes as possible they will be between 30-60 minute tasters sessions, giving you a flavour of what is on offer.
You can book your class NOW by completing the form beneath the timetable of Classes below. You will need to fill out a form for each class you wish to partake in and numbers are limited so get in there quick.
In addition, bookings can be made from Tuesday 15th September in Club or over the phone and from Saturday 19th September online.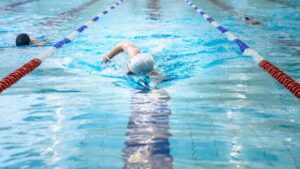 Why not take a dip in our 25 metre pool? Enjoy a few relaxing lengths after a class or challenge yourself with one of the SwimFit cards displayed poolside. The pool will be open from 12am to 16.15pm – simply pack your cossie and come down and see us with your friends and family. Sit back and take time to unwind in the newly refurbished 15 person Sauna with a heated bench and shower area that over 16s can take advantage of. For the younger ones amongst us we will be holding a Fun Splash session between 4.15pm and 5pm where you and your children can enjoy an open pool with large floats and toys – strictly fun only!
We will have a range of other Junior Activities going on including Junior Squash, Junior Tennis and Junior Cycling where our staff will instruct and motivate your children. Booking for these activities is a must to avoid disappointment, please do so via the form below and in your child's name for junior activities.
Both Members and Non Members are welcome to take advantage of this action packed day. On behalf of the Bluecoats Team, we very much look forward to seeing you there!
08:45 – 09:00 Body Pump Clinic
09:00 – 10:00 Body Pump – FULLY BOOKED

09:30 – 10:15 Junior Squash
09:30 – 10:00 Fast Class
10:15 – 11:00 Men's Weights Workshop
10:15 – 11:15 Body Combat
10:30 – 11:15 Junior Indoor Cycling
11:00 – 12:00 Squashercise
11:15 – 12:00 Kettlebells
11:30 – 12:30 Body Balance
13:00 – 14:30 'In the Pack' Indoor Cycling
14:00 – 15:00 Dance Fusion
14:00 – 14:30 Power Yoga

14:00 – 15:00 Junior Tennis
14:30 – 15:00 Power Yoga
14:45 – 15:30 Women's Weights Workshop
15:00 – 16:00 SwimFit
15:00 – 16:00 Junior Tennis
17:00 – 18:00 Junior Fit Club