Once again the Christmas Doubles Tournament was a great success. Six teams competed for the top spot, which eventually went to 2nd Team Captain Matt Peel and Ross Barnes. Many thanks to Tony Fiveash for his efforts on the day.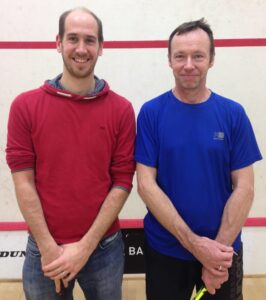 This month we say goodbye to Young Will Johnson as he heads to California to study. Will has played every 1st Team match this year and, having only lost once, will be missed for the second half of the season as promotion now looks a very real possibility. All the best of luck to Will.
At the halfway point in the season, the 1st team find themselves far too close to the top of the table for Captain Tony Fiveash's liking. With a top-of-the-table clash on the horizon against Weald, we could find ourselves promoted to the Premier League.
Matt Peel's 2nd Team have progressed very well. Competing in the league dominated by the 1st team last year they find themselves in 3rd place. Their last result was a convincing win against Bognor.
Piers Chadwick's 3rd Team have been dragged into a relegation battle. They have seven games to add to their two wins so far to avoid the drop.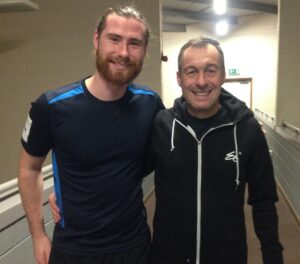 National Coach Paul Carter was in the house mid-November for a Coaches Workshop. During his time imparting wisdom on the Regions coaches he explained how he'd enjoyed his time at Bluecoat Sports, how excellent the facilities were and that he'd be back mid-February to do it all again. Well done everyone!
New Year coincides with a new lick of paint for our Squash court walls. With the court floors booked for sanding soon too we'd like to thank the club for keeping our facilities among the best in the Sussex region.