We'd like to start with a huge thank you to everyone who made our Open Day 2018 such a huge success! It really was a fun-packed weekend and one we'll remember as a great start to the new year.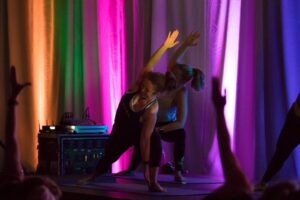 Over 250 attendees
We were thrilled to welcome over 250 attendees over the two days, including non-members attending Classes with us for the first time.
The weekend was busy with all the favourite classes, including Body Combat, Body Balance, Body Pump, Dance Fusion, CXWORX, Kettlebells, Step Aerobics, Power Yoga, and GRIT Cardio.  We also added even more variety with some new open day activities including Family Indoor Cycling, Tai Chi, Boxercise and Introduction to Pilates, which proved to be popular.
As we aimed to get the whole family involved, we also ran our Junior Fit Club, Junior Circuits and Junior Squash, whilst little ones enjoyed the Crèche whilst parents got active as well.
It was definitely a fun day for the whole family and we're so pleased with how many people enjoyed it!
Don't miss out!
For everyone who didn't have the chance to join us over the Open Day, why not stop by and have a look around to find out all that Bluecoats has to offer?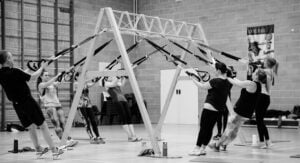 Our fully inclusive membership means you gain access to use all of our facilities, including our state of the 25m Swimming pool, a Fitness Suite over two floors that includes a dedicated weights areas and over 60 classes. Our racquet sports feature badminton, indoor and outdoor Tennis and squash. Set in the stunning grounds of Christ's Hospital you can benefit from all of this in one membership.
For more information on our club, give our team a call on 01403 247 572, or you can email us on info@bluecoatsports.co.uk. We'll be happy to help.