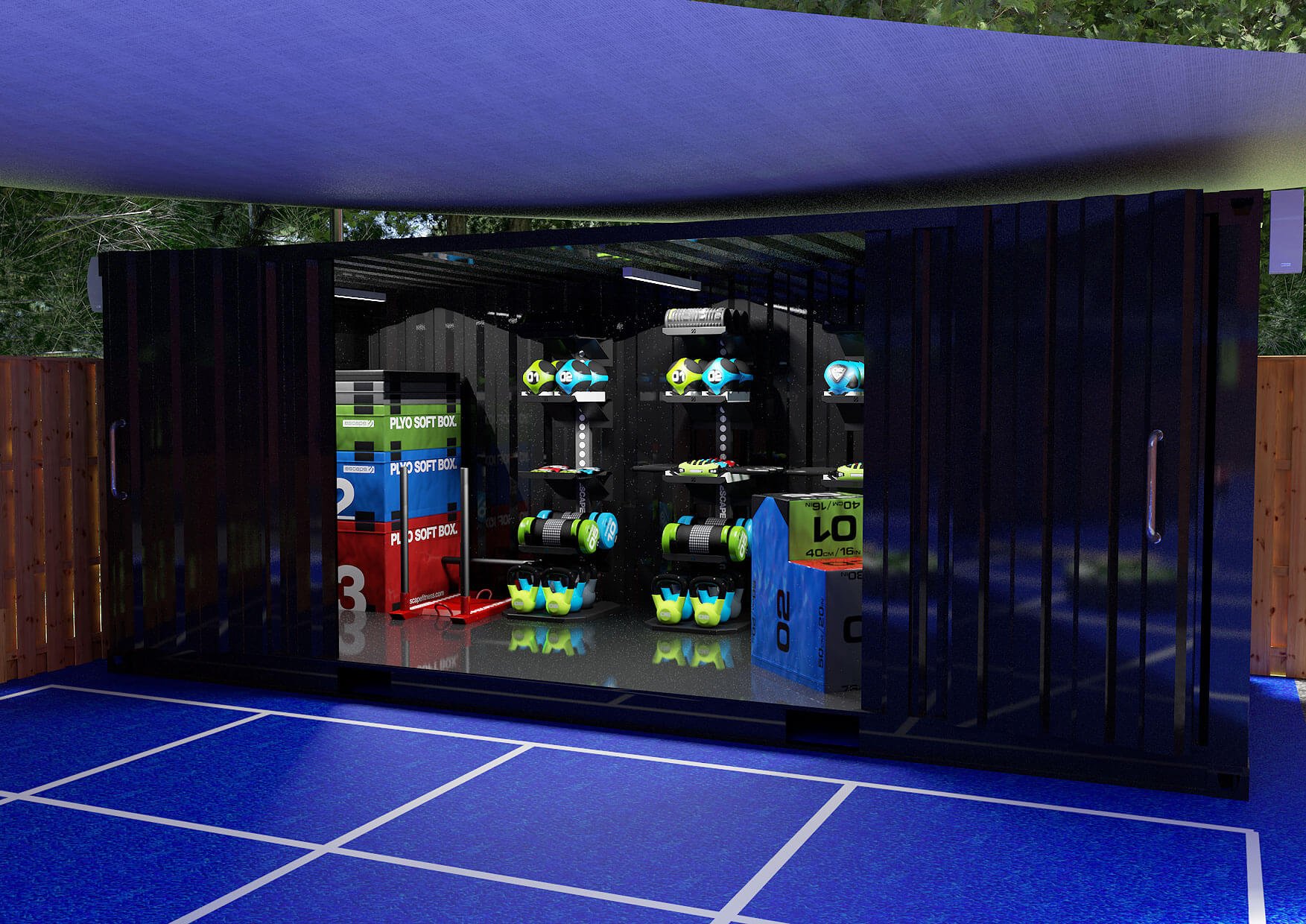 At Bluecoat Sports, we're super excited to be reopening our gym in Horsham from 12th April, pending government guidelines, and we can't wait to welcome all of our wonderful members back! However we're even more excited to start welcoming people back a little earlier, with outdoor sessions and classes in The Fitness Yard and Christ's Hospital grounds from 29th March – 11th April.
Discover all you need to know about these sessions below, including:
How to book
What safety measures will be in place
If you'd like to find out more about our membership options before our full reopening on 12th April, visit our gym membership page.
Feel free to contact our team at any point on 01403 247 572 or info@bluecoatsports.co.uk for more information.
Outdoor classes and gym sessions in Horsham
From 29th March members can enjoy the following outdoor gym sessions and classes in our outdoor Fitness Yard:
Gym Sessions
Move It
Yoga
Cycling
Kettlebells
Pilates
Tai Chi
Power Yoga
Tennis
Class information
Discover all you need to know about our classes, so you know exactly which class is best for your needs.
Gym Sessions
If you're missing working out in the gym, then our outdoor gym sessions are the perfect option. We'll be bringing some of our most popular, first class fitness equipment outside so that you can workout in a safe environment. You'll be able to use equipment such as:
4 lifting zones
6 barbells
2 benches
Variety of weight plates
Variety of kettlebells
Variety of slam balls
4 Core Momentum Trainers
Trap bar
4 prowlers
In dry weather there will be the additional cardio kit added:
Skierg
Rowing machine
Airbike
Spin Bike
Move It
Move It is one of our specific classes tailored to our outdoor Fitness Yard. It's a high calorie workout that incorporates strength, cardio and core exercises, providing a full body workout. We have a range of equipment that comes in a variety of weights, so is perfect for all abilities.
Yoga
If you'd prefer to destress and relax as part of your workout regime, then our outdoor yoga class will help your body, mind and overall wellbeing. Perfect for improving your flexibility, balance and coordination, you'll be at one with nature and feel revitalised all at the same time.
Cycling
Build your fitness and endurance in our group cycling classes. Using state of the art Matrix spin bikes, our high intensity cycling workouts will really get your blood pumping. Out in the fresh air, you can really feel like you're out on a cycle whilst enjoying the natural surrounding Horsham scenery. This is the perfect class for all levels of fitness, as you can tailor the intensity of the bike to your individual needs.
Kettlebells
Looking to improve your strength and build muscle? Join us for our outdoor kettlebells class where we'll take you through a range of different exercises to work muscles all over your body. Extremely versatile, you'll never attend two kettlebell classes that are exactly the same and there are many different exercises for all types of fitness levels.
Pilates
Pilates is well known for improving core stability, coordination, balance and overall well being of the mind and body. Our Pilates classes in Horsham provide a full body workout that focuses on strengthening your muscles and improving your body alignment.
Tai Chi
A form of Chinese Martial Art, Tai Chi is based on the idea of Yin and Yang and focuses on balancing yourself both physically and mentally. Not only is it a form of meditation and relaxation, it's also a form of self defence and can improve concentration and awareness.
Power Yoga
Power yoga is a more active version of traditional yoga, aimed at getting your body moving and your heart pumping through different postures and exercises. The different exercises look at improving muscle strength and endurance and are more challenging than traditional yoga.
How to attend our outdoor fitness classes
The timetable for booking these classes is available online, simply find the class you'd like to attend and book your place. Members can book 8 days in advance, Pay As You Go can book 4 days in advance.
We ask that all attendees adhere to the 1 metre plus social distancing rules, wear a mask until their session starts and to wipe down any equipment used. Please do not travel to the club unless you've booked into one of our sessions. If you are experiencing any COVID-19 related symptoms, then please do not attend your session.
The check in process for our classes will be as follows:
Arrive no earlier than 10 minutes before your class or session is due to start
Please join the queue outside the building
A member of staff will check you in at reception
You will then be directed to your session or class location
Please bring your own drink, towel and workout mat (if required) and arrive class ready, as the changing rooms will not be open.
About The Fitness Yard
The Fitness Yard is our dedicated outdoor fitness space in Horsham. It's full of high quality gym equipment that is aimed at helping you reach your fitness goals, whether that's to get stronger, leaner or fitter.
Designed specifically for use all year round, you can enjoy a range of different classes and workouts in the great outdoors. Our carefully crafted space features:
Custom built rig for multi purpose use
Squat racks with lifting platforms for use with barbells
Four lane sled track for HIIT training
Matrix equipment – state of the art rowers, HIIT and S-Force performance trainer
Fitness container with a range of top of the line equipment
Special Shock Turf flooring that can be trained on all year round, no matter the weather
Find out more about our Fitness Yard
Become a member
Are you looking to improve your fitness in 2021? Join our gym in Horsham for access to all of our first-class fitness equipment, classes and exclusive app to track your progress. We have a range of different memberships available to suit different lifestyles.
Find out more about our memberships online and get in touch with our team with any questions.