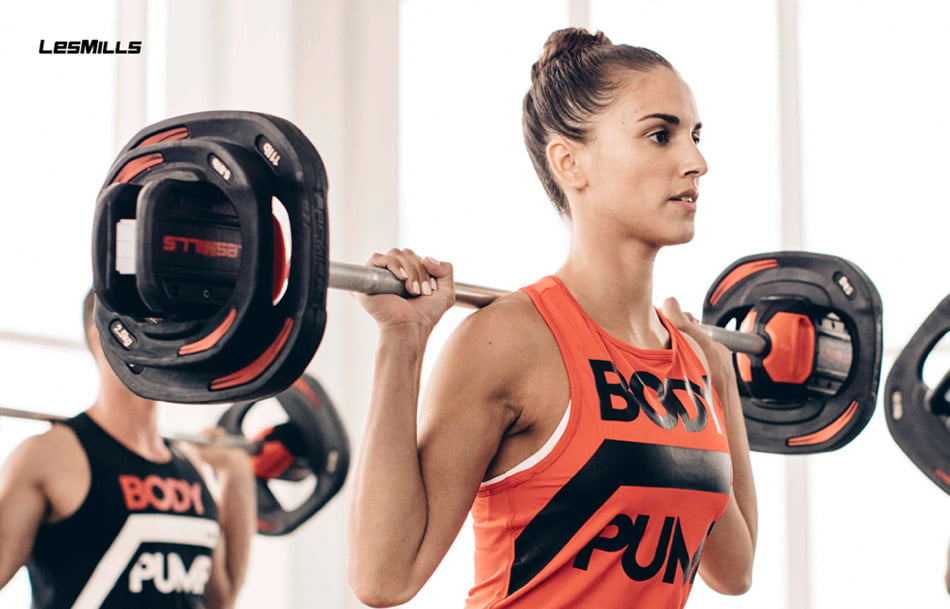 We're delighted to have reopened our doors to our members to use our fully equipped gym in Horsham, swimming pool and rackets sports, as well as our indoor workout classes.
We have been working hard behind the scenes to make Bluecoat Sports as safe as possible and were thrilled to welcome back our members just in time to get fit this summer!
If you'd like to attend one of our classes, you can book your place online for both members and on a pay as you go basis. If you'd like to become a member and attend our gym in Horsham, then take a look at our membership options online and get in touch with us if you have any questions.
We offer over 65 classes per week
We're proud to offer a wide range of class options for all types of fitness levels and interests, including the following:
Indoor Cycling
Aqua Aerobics
Body Blast
Yoga
TRX
Pilates
Tai Chi
Step Aerobics
Body Combat
Interval Training (formerly Circuits)
Legs, Bums and Tums
Kettlebells
Power Yoga
Body Pump
Body Balance
Senior Fit
Social Badminton
Dance Fusion
Move It
AMRAP
Parent and Baby Drop In Swim Sessions
You can book onto any of these classes on our website, or via the Bluecoat Sports App. Classes are available to book 8 days in advance for Members and 4 days in advance for Pay As You Go. Due to social distancing classes are smaller in size. If you book onto a class and then find you can't attend, please cancel your space to allow someone else to attend.
What type of fitness class should I attend?
If you're unsure about which fitness class is best for your needs, we have put together a helpful guide below to help you understand the different classes available and what parts of the body they help work.
Aerobics classes
Aerobics classes are a great way to keep your fitness levels up and actually reduce the risk of many different health conditions including heart disease, obesity, high blood pressure and type 2 diabetes. They're also known to reduce stress and aid sleep.
Our aerobics classes in Horsham include:
Body Blast
Dance Fusion
Legs Bums and Tums
Indoor Cycling
Senior Fit
Step Aerobics
Social Badminton
Les Mills classes
Les Mills classes are well known fitness classes that feature really popular workouts in a fun and challenging environment. The classes are designed to get the best out of your workouts and combine great music that will get you pumped up and ready to burn fat and improve your fitness level.
Our Les Mills classes in Horsham include:
Body Pump
Body Balance
Body Combat
HIIT classes (High Intensity Interval Training)
Move It (Outdoor Class in The Fitness Yard)
Interval Training (formerly Circuits)
Pool classes
Aqua Aerobics
Parent and Baby Drop In Swim Sessions
Strength classes
If you're looking to build muscle alongside burning fat and calories, then join us for one of our strength classes. They're designed to give you a full body workout and help you tone up and become stronger. They're great for all members, not just bodybuilders.
Our strength classes in Horsham include:
TRX
Kettlebells
AMRAP (outdoor class in The Fitness Yard)
Body and mind classes
Hoping to destress and work on some of your core stability? Join us for our range of classes that work the body and the mind, leaving you feeling relaxed and destressed. Body and mind classes not only work your body physically, they're great for helping with mental health and wellbeing too.
Our body and mind classes in Horsham include:
Pilates
Yoga
Tai Chi
Power Yoga
The Fitness Yard
Our fully equipped Fitness Yard is a popular addition to Bluecoat Sports. It features a range of different classes and workouts which all take place outside. This is perfect during the summer months when we get longer days and warmer weather.
Find out more about our Fitness Yard classes and book a session.
Our COVID-19 safety measures
We ask that you continue to follow the safety procedures we have put in place, including social distancing guidelines and maintain 1 metre plus distance between you and others at all times.
One way system:
Adhere to our one-way system as you move around the Club. We have installed clear markings on the floor to indicate walking directions and social distancing guidelines.
Face Coverings:
Unless you are exempt, all members and their guests should wear a face covering when they are in the building up to the point that their activity or class begins.
Cleaning equipment:
We ask that you do your part and wipe down any equipment that is used during the class.
Book fitness classes in Horsham
If you'd like to attend one of our fitness classes in Horsham, then take a look at the class timetable online and book a place.
If you'd like to find out more about our class selection, then give us a call on 01403 247 572 and we'd be happy to help you understand which class is best for your needs.