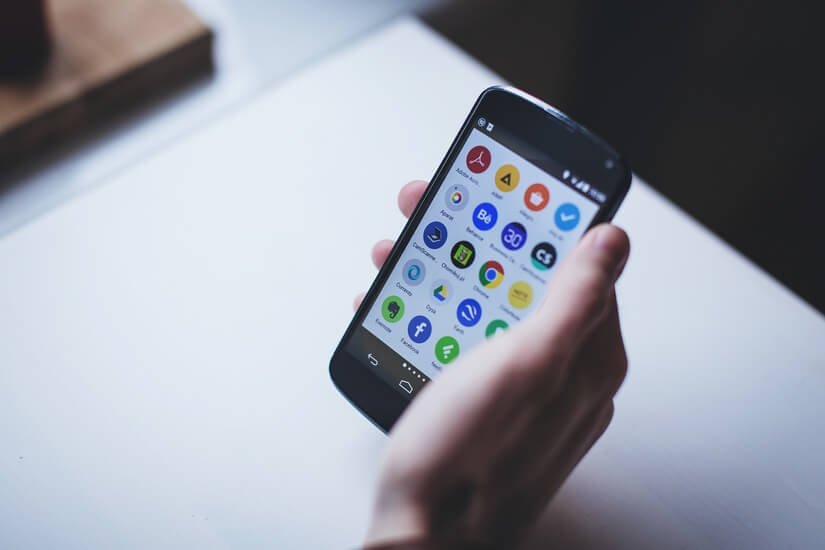 We know that sometimes, you need a little help and motivation for your workout. We've all been there. There are a number of great pieces of fitness tech out there to help; from fitness wristbands to handy apps on your smartphone. Here are our top five fitness buddy's that we think you can't be without for your next workout:
Fitbit
You may have already heard of the Fitbit as it's made it's way into the media a lot over the past year or so. Fitbit have a range of wearable fitness bands that you keep on throughout the day to track your activity; from the number of steps you take, your physical exercise, your heart rate and even the quality of sleep you're getting. You can track and input food intake and weight on the accompanying app with the aim of keeping you motivated to live a healthier and more active lifestyle.
Choose a wristband to suit you from their extensive range; whether you're into sporty, minimal styles or more of a stylish model. We love it because it's easy to incorporate into your lifestyle and a great way to stay enthused. You just have to sync up with the app and let it track your day. Simple!
Runkeeper
If you're looking to run outside of the Gym and off the treadmill, this is one for you. Runkeeper is an app that you can download to your phone that allows you to track your run. At the end of your workout, you'll be given a detailed map of where you ran, how long it took you and your average pace. It's a great tool that helps you keep motivated to achieve that personal best.
All you need to do is carry your phone with your whilst you run in an armband or pocket and make sure to turn the tracker on when you start. It will then start your activity and the app will tell you as you're running how long you've been going for and your average pace. The perfect running buddy.
Garmin Watch
Garmin is yet another hugely popular fitness brand and one you might have head of. This watch is similar to the Runkeeper app but a bit of a step up. It's a bit more handy too, seeing as you can wear it around your wrist and don't have to carry around your phone.
Garmin watches are GPS devices which track and map out your runs which you can then check online or on the app through bluetooth. It will let you know your distances, pace, speed and number of laps; some models even have a built in heart-rate monitor. A great piece of tech for avid runners.
My Fitness Pal
A great app for those who want to track all parts of their healthy lifestyle, My Fitness Pal is primarily a good tracker in which you can incorporate other apps. This hugely popular app allows you to easily track your food throughout the day in breakfast, lunch, dinner and snack categories. It's so easy, you can even scan the barcode of the item and all of its nutritional info will be at your fingertips. You can set your calorie goals and track your weight story through this rather handy app.
The best part of this tool is that it will show you convenient graphs that break down your calories and your protein, carbohydrates and fat intake. Plus, if you incorporate exercise apps such as Fitbit, MyWellness or Runkeeper, it will take off the calories you've burned so you know how many to eat back. A great all-rounder app!
MyWellness
If you're a member of Bluecoats, you may have already tried out the super handy MyWellness programme. You can actually use any of the fitness buddies mentioned above with the Bluecoats MyWellness, which means you can have all of your lifestyle bits rolled into one central app. It combines a range of exercise tracking systems to keep tabs on your fitness inside and outside of the gym. Our friendly team will be able to set you up and give you you're very own training plan which you can then connect to any of our machines.
You can track your progress such as your personal best, how many calories you've burned and body measurements; we might be biased but we think it's the perfect companion for your next Gym workout. To find out more about MyWellness and how it can help with your fitness journey, speak to a member of our Gym team today.