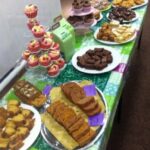 Well what a way to kick start our Open Weekend with The BIGGEST Coffee Morning for Macmillian. We had an array of cakes and cookies on offer for all those hard working fitness enthusiasts and new visitors to the club. After the morning Classes were complete there was an endless choice of naughty but nice treats for everyone to enjoy. The greatly appreciated donations were coming in thick and fast, with a happy and content atmosphere was felt by all.
We created a bit of competition between staff members by holding a "Bluecoats Bake Off", which unknown to them was being judged by a VIP from Macmillan's Head Office, Su Green.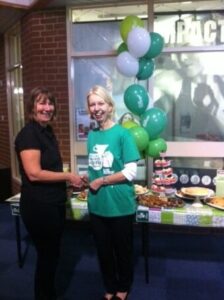 After sampling a number of cakes the clear winner was Jane our Swim Coordinator with her signature Carrot Cake. A must-try if you haven't already – keep your eyes peeled for our next charity cake sale!
All in all we raised an amazing £239.30 which was also supported by our Cafe – donating 20p per cup of coffee! Ching! Ching!
Both Friday and Saturday were filled with Classes being launched from the LES MILLS programme including Body Pump, Body Combat and Body Balance all hitting centre stage. Our instructors Alex, Elaine & Louise showed off their talent by delivering the new release of Body Combat 61. A big hit with all 50 that attended. We also had a bouncy castle, soft play and funky face painting going on to keep the children entertained!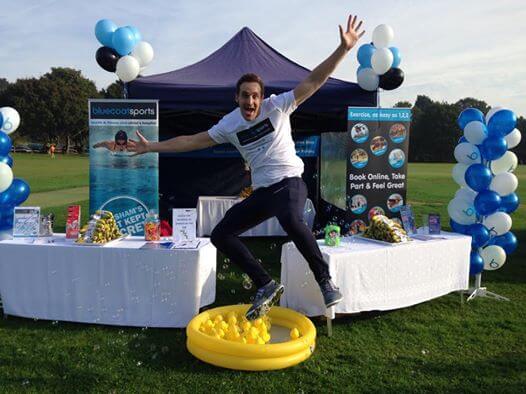 On Sunday, after an early start and the morning mist had lifted, the sun shone down on what can only be described as an upbeat, highly spirited and very successful day. Bluecoat Sports staff worked collectively together to create an iconic display that could be seen from afar, with activities such as hook a duck – a star attraction for the little ones, a free banana give away and a prize draw to win a month's free membership at the club. Keep your ears to the ground as the lucky winner is soon to be announced!
The local community was out in force supporting those who were running and the buzzing atmosphere was topped off with a live jazz band. As the runners took their places at the start line a flush of excitement was felt and even us as spectators could feel the anticipation for the race ahead. With the sound of the starting horn and a huge cheer they were off!
There was lots goin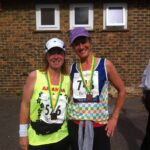 g on at the green while the runners were setting their paces and when they started to return the sensational feeling of achievement could be seen clearly on their faces. The day came to a natural close after the winners announcements were made and they in turn were duly congratulated. A great family day was had by all runners and non-runners alike.
Being part of the event this year was an honor and we will be keen to return next year in true support, maybe even with a staff team entering! Are you game enough to join us? Date for your diary Sunday 27th September 2015.