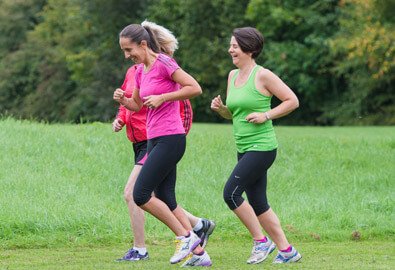 Did you know that there are many great running routes near Bluecoat Sports? Because we're tucked away in the Christs Hospital grounds, you might not think so but in fact, there's plenty of opportunity for some great circuits nearby*.
On 3rd April, the annual  Mel Miler's Running Club 10km race will begin at Bluecoat Sports; the route incorporates both on and off road terrain making it the perfect challenge for any runner keen to push themselves. With that, and the annual Barns Green half marathon and 10km run taking place again later this year, we thought we'd share with you some of the best running routes from and around Bluecoat Sports:
The Downs Link
We're lucky enough at Bluecoat Sports to be nestled closely to the Downs Link, meaning there's plenty of great running routes available right on our doorstep. This route in particular is great as you can get a sweeping view of the Downs Link after jogging away from Christs Hospital and finish your course with a lap around Southwater Country Park – or more than one lap if you're feeling up to it! Then make your way back, the way you came, to Bluecoat Sports for a well earned refreshment and rest at our café. The whole route is 4.4 miles so a good challenge for any new or less confident runners.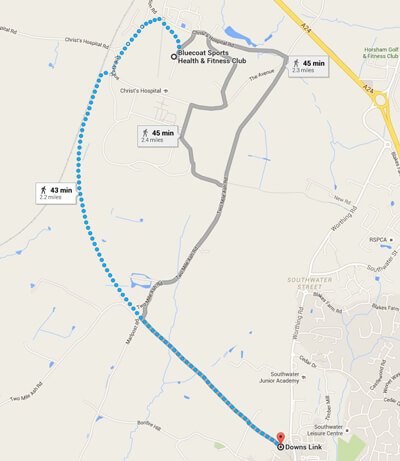 To Slinfold and back again
If you fancy a slightly longer run (6.6 miles to be exact), then why not venture to Slinfold and back again? This route takes you past Itchingfield and across the Sussex countryside, alongside Fulfords Hill. Expect glorious scenery and a mixture of hard and soft terrain on this route that's suited to slightly more experienced runners.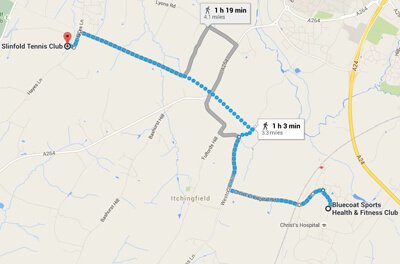 Via Barns Green
If you fancy running to and from Barns Green, why not take this route? It takes you right up to the locally famous Sumners Ponds Fishery and Campsite. As you run down Plumtree Cross Lane, you'll get to soak up the fabulous Sussex countryside – just be careful as this can be quite a busy road, especially in peak spring and summer season.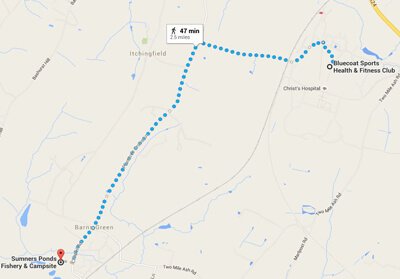 Pushing yourself to Partridge Green
If you're an experienced runner and are looking at pushing toward just over 10km for your next run, this route is sure to get your heart pumping. As you run via Southwater, Copsale and Maplehurst, your final destination is Partridge Green in this 15.8 mile run that will truly push you to your limit. As you bypass the A24 in favour of the Sussex hills and fields, this route might seem daunting now but just imagine that feeling of achievement when you cross the West Grinstead border with the High Street in sight!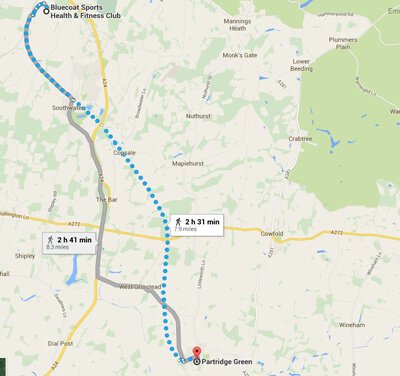 If you know of any running routes close to Bluecoat Sports, we'd love to hear – just share them on our Facebook page!
*Christ's Hospital School grounds are private property and are out of bounds to the general public.