Bluecoat Sports are proud to be involved in one of the biggest free annual events in the South – PIAZZA ITALIA! Now being one of the Sponsor's of this fantastic event we are giving every Piazza Italia fan the chance to win a YEAR'S FREE MEMBERSHIP at Bluecoat Sports!
Home to Technogym's latest Wellness system, Bluecoat Sports is proud to offer Members the chance to train on one of Italy's most successful exports. Regarded as the market leader, Technogym has been supplying the world's fitness industry with innovative and Italian designed products and services for over 30 years.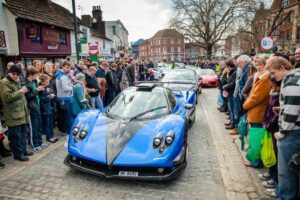 All Members of Bluecoat Sports are offered a multi stage induction on the equipment and instructors can keep track on your movements with the mywellness app which logs every move you make.
Not only will this benefit all parties but all of the machines are internet enabled allowing you to carry on with your busy lives whilst exercising!
In addition to this top of the range equipment Members also benefit from:
25 metre Swimming Pool and sauna
An extensive adult class and course programme
Squash, Tennis and badminton
A comprehensive junior activities programme
Barista Café and seating area
We have just launched the New Young Persons Membership which means you can join the Club at 16 years of age for as little as £25 per month.*
We also offer Individual and Couple Memberships which start from as little as £35 per month and you can add children to these packages.*
To see more of what we have to offer at Bluecoat Sports take a look at our short video.
As part of the Piazza Italia weekend we would like to offer one lucky person the opportunity to win an Annual Membership to Bluecoat Sports (which includes all of the above for a whole year) by simply completing the details below.
*Unfortunately this competition is now closed*
*Terms & Conditions Apply