Well it's come to that time of year again, no,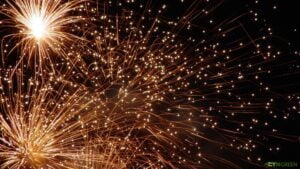 not Halloween! It's the time of year where we all enjoy decorating the sky with dangerous explosives (also known as fireworks) as the 5th November is drawing ever closer. In light of this (sorry for the pun) we must encourage you to stay safe if you plan on using any of your own fireworks.
To help you with this I have found a very helpful firework safety code from the firework safety website that encourages you to abide by the following rules:
Keep fireworks in a closed box (unless lit!)
Light all fireworks at arm's length
Follow the instructions on each firework (even for us men that don't like following them!)
Never go back to a lit firework
Never put fireworks in your pocket
Never throw fireworks (even at the mother-in-law!)
Keep pets in doors (that does not include your younger siblings!)
Have you ever dreamt about fireworks?
Here's an interesting fact for you: Dreaming about fireworks means that you like to be the centre of attention and are showing off to others. It also symbolizes enthusiasm and exhilaration.
If you're currently looking for a display to go and see and are unsure of where there might be some events over the coming week, fear not, we have that covered too! Horsham Rugby club have a bonfire and fireworks night on Saturday 1st November.
From the team here at bluecoats we hope you enjoy yourselves in a safe manner this week, however you choose to celebrate.
Matthew Wooldridge
Duty Manager