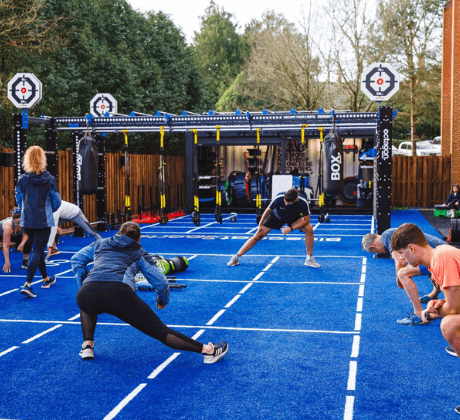 It's easy to get caught up in your favourite class, or get carried away in your latest gym routine, however, how many of us take the time to actually get active outside?
Here are five of our favourite reasons why you should move your training into the sun.
GET THAT VITAMIN D
The sun is a great source of vitamin D, which is crucial in maintaining
strong bones
healthy teeth
firm muscles
This is due to the fact it helps absorb important nutrients such as calcium and magnesium. What is the best source of getting that vitamin D? The sun. So next time you are doing your Hiit workout, how about moving outdoors. Just remember to keep that water bottle topped up.
IMPROVED MENTAL STATE
Being outside is a great way to get some fresh air, and has been scientifically proven to actually increase higher levels of endorphins which as we all know is that feel good hormone which is released after we work out.
It's also been proven to help reduce anxiety levels and stress as well as giving you an improved sense of wellbeing.
COLDER WEATHER EQUALS MORE CALORIES BURNT
Most people hate training in the cold, and would much rather be running on a beach or somewhere warm. However did you know training in the cold actually burns up to 30% more calories? This is due to the body having to produce more energy to regulate the body temperature and to work harder to keep you warm.
BE CREATIVE AND CREATE VARIETY
It's easy to go to a gym, plug your headphones into the treadmill and run it out for an hour or so because the machine is there. However when you're outside you don't have the same equipment at your disposal, so you're going to have to use your environment to help get your sweat on. This will encourage you to get away from your day to day routine and open your horizon to new ways to train.
MAKE IT SOCIABLE
Getting out gives you prime opportunity to get friends and family involved. Not everyone enjoys the gym, not everyone can attend a class, and what is better than to get outdoors together and do something as a group.
WE CAN HELP
Get your Vitamin D! We currently offer tennis sessions outside during the week as well as Social Running on Friday mornings. Work is also underway on our new outside fitness space which will be the first of its kind and will feature first class fitness equipment. We are passionate that our Members get the best workout (endorphins!) we can offer. Watch this space and follow us on Facebook for updates.