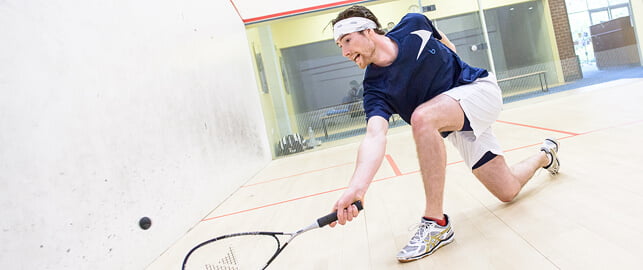 Bluecoat Sports currently have four squash teams that compete in the Sussex Squash Leagues. Our First Team boasts our very own squash coach Kit Pearman along with other various experienced players, this team play in Division Two West. Our Second and Third Team playing in Division Three West,  and Fourth Team in Division Four West.
Read our blog to find out how they are doing by clicking here!
With our vastly popular club squash nights every 2 weeks, and our mixed internal leagues; Members have a fantastic opportunity to come along and play squash within a competitive, fun and social environment, whilst greatly enhancing their squash skills.
Here at Bluecoat Sports we understand the importance of grass roots, therefore we have developed junior squash coaching for children. Sessions are led by well known coach Graham Stevenson (Former England Squash Coach) and Kit Pearman (Club Number One and Coach); who aim to bring extensive experience to each and every child to develop their skills in a fun and friendly environment.
Squash Club Night
Every fortnight on Thursday evenings we run squash club nights, for people with all abilities. This is designed to give everyone the chance to play against a range of differing opponents who they would not usually play. Along with the friendly competition, the evenings provide a great social occasion, so if you are new to Bluecoat Sports this is the perfect way to meet the other players.
Internal Squash On-line Leagues
To view your league and opponents details please click here and use the password 'bluecoats'