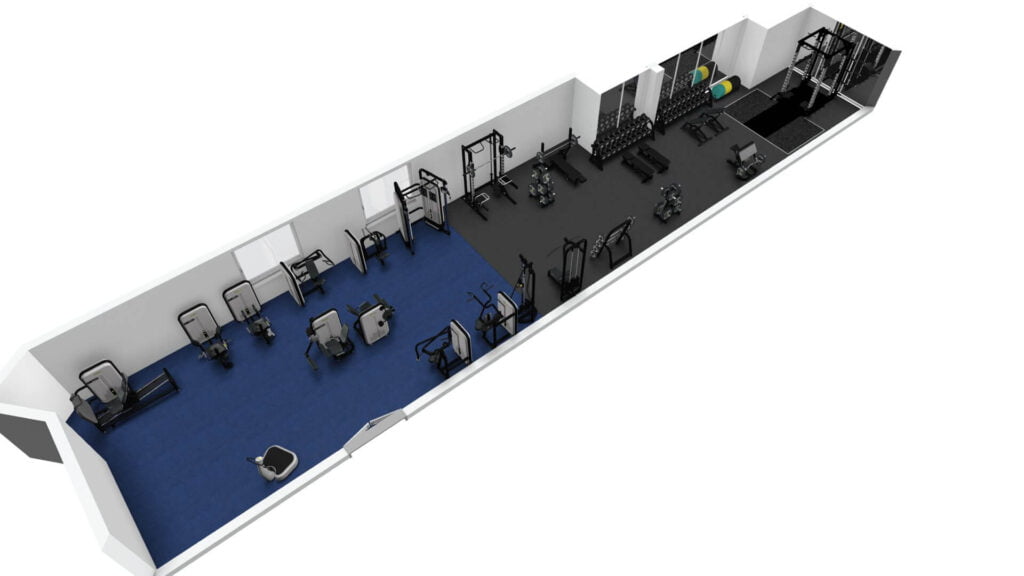 This August Bluecoat Sports will see the unveiling of a bigger and better weights area.
In June 2014 our weights floor was refurbished and now boasts state of the art Technogym equipment – but we want more! That's why this summer our weights area will be extended…
Work is well underway and the Fitness Suite extension will give us some much needed additional space for our strength area. With strength training on the rise we have decided to increase our free weights area by an impressive 65 square feet. In addition to this we aim to bring in some of the latest state of the art strength equipment including…
Power Rack – a multi-use piece of equipment enabling you to perform a variety of different exercises for a full body workout.
Scott Bench – this piece of kit isolates your arms during a seated bicep curl.
Olympic Flat Bench – to perform a barbell bench press.
Two adjustable benches – to perform a number of different exercises using our new dumbbells.
Dates you need to know…
The first stage of the extension will be to knock through the far wall of the downstairs area, this will begin on Monday 27th July 2015 and will mean that this area of the Gym will be closed from Monday 27th – Thursday 30th July 2015 between the hours of 0630 and 1600.
After this we expect minimal disruption to this area of the Gym throughout the whole project. The upstairs area of the Gym will remain open throughout the project with no disruption to this area.
The fantastic new weights area along with all it's new equipment will be ready for use on Monday 24th August 2015! We hope you are as excited as we are!