We would like to start by thanking everyone who made our Members Day such a success. As the title suggests, this year's event was all about celebrating the Bluecoat Sports members, and as you can see from the photos below, it looks as though everyone had a great time!
"Fantastic event for existing members"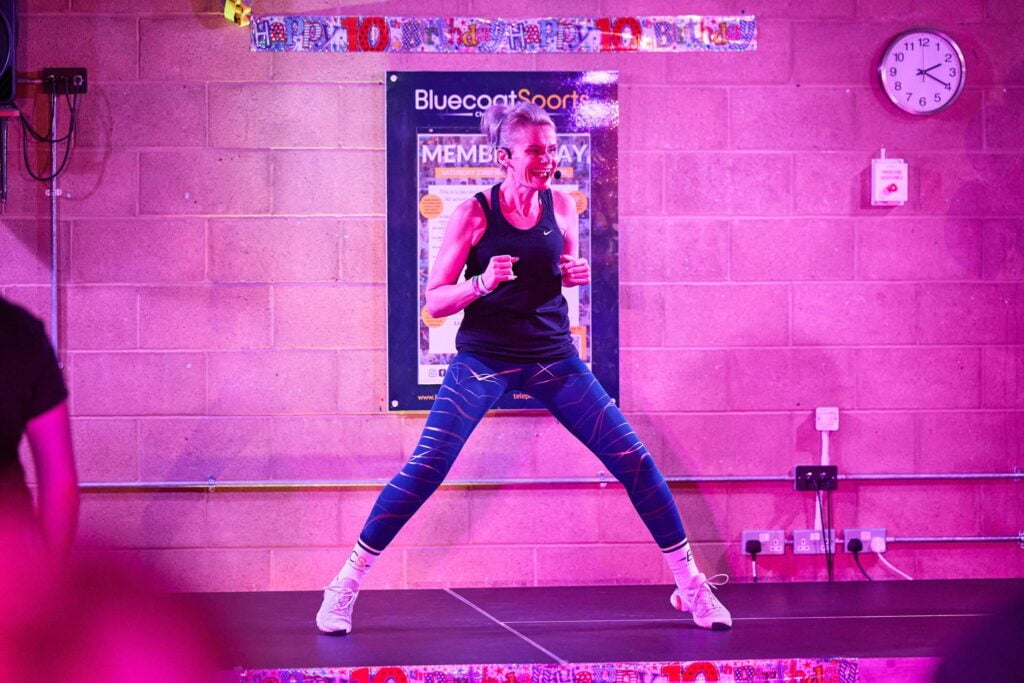 We were lucky enough to have Clare and Leanna, two of the Les Mills master trainers, join us for Members Day. The pair taught Body Pump, Body Combat and Body Balance classes alongside our excellent BCS instructors, resulting in the ultimate weekend workout class.
"The atmosphere & energy in the room was really good. The instructors really made it!"
Members Day also saw the introduction of the Wellbeing Workshops, a series of seminars focused on helping you understand the best way to look after your wellbeing. The knowledgeable BCS team led talks in Sleep, Nutrition and Menopause, helping us to understand how exercise is really just one section in a larger picture of looking after our bodies and minds.
It was great to see the Club filled with lots of families, enjoying Jump 'N' Play, the bungee run and games in the Fitness Yard. We have recently introduced more and more activities for our junior members, so it is fantastic to see lots of little smiles at this year's Members Day!
"Lots of fun activities for all the family"
Finally, we would like to say a big thank you to all of the Bluecoat Sports staff. The positive feedback following the event is down to a lot of hard work from the team who planned and led a fantastic day of fitness and family fun.
Interested in becoming a member?
If you're thinking of signing up for one of our memberships, why not come and tour our state of the art club first? You'll get a close look at all of our facilities, equipment and meet our friendly and knowledgeable team along the way.
Fill out our form and we'll be in touch as soon as possible to book a tour of our health and fitness club in West Sussex.