On the 31st January we will be holding our Open Day showcasing what we have to offer here at Bluecoat Sports.
We are opening up our facilities to all Members and Non Members over the course of the day, with all activities* FREE of charge for all. As well as our busy class schedule you can also take advantage of our 25m pool and have a dip with the kids, or give yourself a go at one of our racquet sports including tennis, table tennis, Squash and badminton!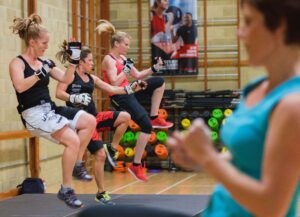 The day will be filled with classes, with the Les Mills programme including Body Pump, Body Combat and Body Balance all hitting centre stage. We will also be holding our brand new Classes 'HIIT Training' and ' Power Performance' which brings a new dimension to training.
HIIT Training – HIIT Training takes the basics of intense interval training, mixed with a combination of TRX, Kettlebells, Weights and Core in order to create a hardcore workout.
Power Performance – Power Performance also uses interval training and functional equipment to get you the results you crave in an intense but fun environment. The session will give you a full body workout focusing on your core strength and conditioning the body. It is for those that are training for a purpose and are committed to being in the best physical condition. Not a session for the faint hearted but a must for those that like to push their body to it's maximum!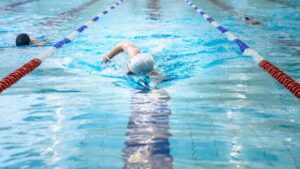 We are also allowing all Members and Non Members to take a dip in our 25 metre pool and do a few lengths. The pool will be open from 8am to 5pm – simply pack your cossie and come down and see us with your friends and family. We also have a 15 person Sauna that over 16s can take advantage of. Between 2pm and 3pm we will be holding a Fun Splash session where you and your children can enjoy an open pool with large floats and toys – strictly fun only!
We will have a range of other Junior Activities going on including Bouncy Castle,
Face Painting and Soft Play where our staff will supervise your children whilst you have some adult time, all free of charge.
Lastly, you can all enjoy a game of badminton, squash, Tennis or table Tennis on one of our many courts – although we don't suggest braving the outdoor courts just yet! Brrrrr!
08:45 – 09:00 Body Pump Clinic
09:00 – 10:00 Indoor Cycling
09:00 – 10:00 Body Pump
09:00 – 10:00 Junior Squash

10:15 – 11:00 Junior Indoor Cycling
10:15 – 11:15 Body Combat
11:30 – 12:30 Squashercise
11:30 – 12:30 Body Balance
12:00 – 13:00 Tai Chi
12:00 – 12:45 Kettlebells
13:00 – 14:00 HIIT Training

14:00 – 15:00 Dance Fusion
14:00 – 15:00 Junior Tennis
15:00 – 16:00 Aqua Aerobics
17:00 – 18:00 Junior Fit Club