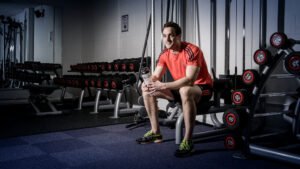 Here at Bluecoat Sports we have a range of elite Personal Trainers who are here to help take you that extra mile, providing that in-depth service to maximise results, technique and create a bespoke training plan which holds you more accountable to show up and give it your all.
Please note that all our personal trainers are self-employed and so please contact them directly regarding pricing and availability.
Your Personal Trainer will:
Provide the support and motivation you need towards achieving your goal
Design and tailor a personal exercise routine to an individual's needs
Optimises each area of exercise in your fitness programme
Help you achieve the best from your time every fitness workout
Our Personal Training sessions will include exercises to improve Health, Aerobic Fitness, Strength, Endurance, Shaping and Toning, Core Stability, and more; all of which add up to ensure that your workouts are kept refreshing and that you stay motivated.
All of our personal trainers are Members of Register of Exercise Professionals Level 3.
Call us today on 01403 247572 to find out more or book a session.