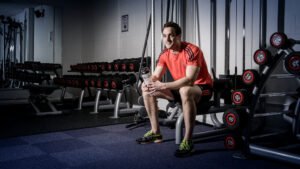 Here at Bluecoats Sports we are offering the latest up to date exercise equipment and innovations to help ensure our members achieve their exercise goals and have great fun.
We recognise that our members have different needs and requirements when it comes to fitness, therefore we offer first-class Personal Training in our Horsham gym.
Each individual will receive a personalised programme with quality exercise routines, to help you achieve your goals and ensure that you gain the maximum benefit from specific exercises.
Your Personal Trainer will:
Provide the support and motivation you need towards achieving your goal
Design and tailor a personal exercise routine to an individual's needs
Optimises each area of exercise in your fitness programme
Help you achieve the best from your time every fitness workout
Our Personal Training sessions will include exercises to improve Health, Aerobic Fitness, Strength, Endurance, Shaping and Toning, Core Stability, and more; all of which add up to ensure that your workouts are kept refreshing and that you stay motivated.
All of our personal trainers are Members of Register of Exercise Professionals Level 3.
Call us today on 01403 247572 to find out more or book a session.