Our gym in Horsham
Bluecoat Sports Health and Fitness Club welcome everyone to our inclusive, state-of-the-art gym. Our gym includes modern equipment for everyone, whether you're into cardio or prefer to work on your muscle tone.
Two floors of equipment
The gym is spread out over two floors, with a wide range of world-leading equipment, including classics such as treadmills, rowing machines and cross trainers, as well as some new industry favourites including skiergs, assault bikes and a HIIT Trainer.
Even for seasoned gym-goers, keeping up momentum can be hard. That's why all of our cardio machines offer a variety of functions to keep your workouts engaging and varied. With a variety of pre-set programmes, virtual running and cycling tracks, games and challenges, our aim is to keep you having fun instead of looking at the clock.
Plus, you'll never have to miss a show again in the name of exercise – all of our Matrix screens now have television and even Netflix to keep you entertained whilst you work out.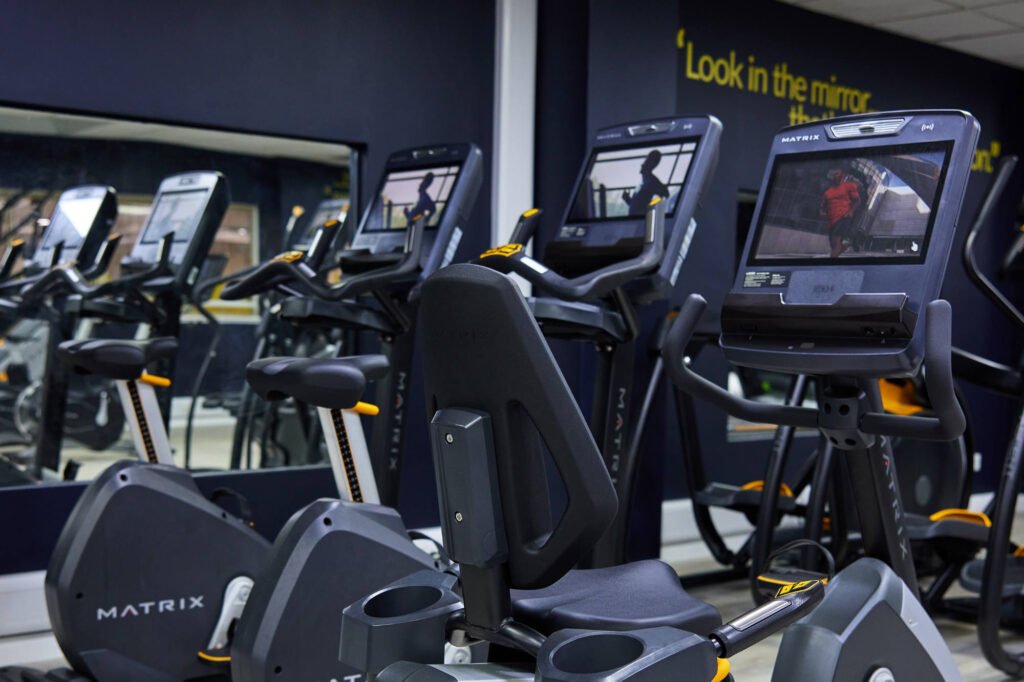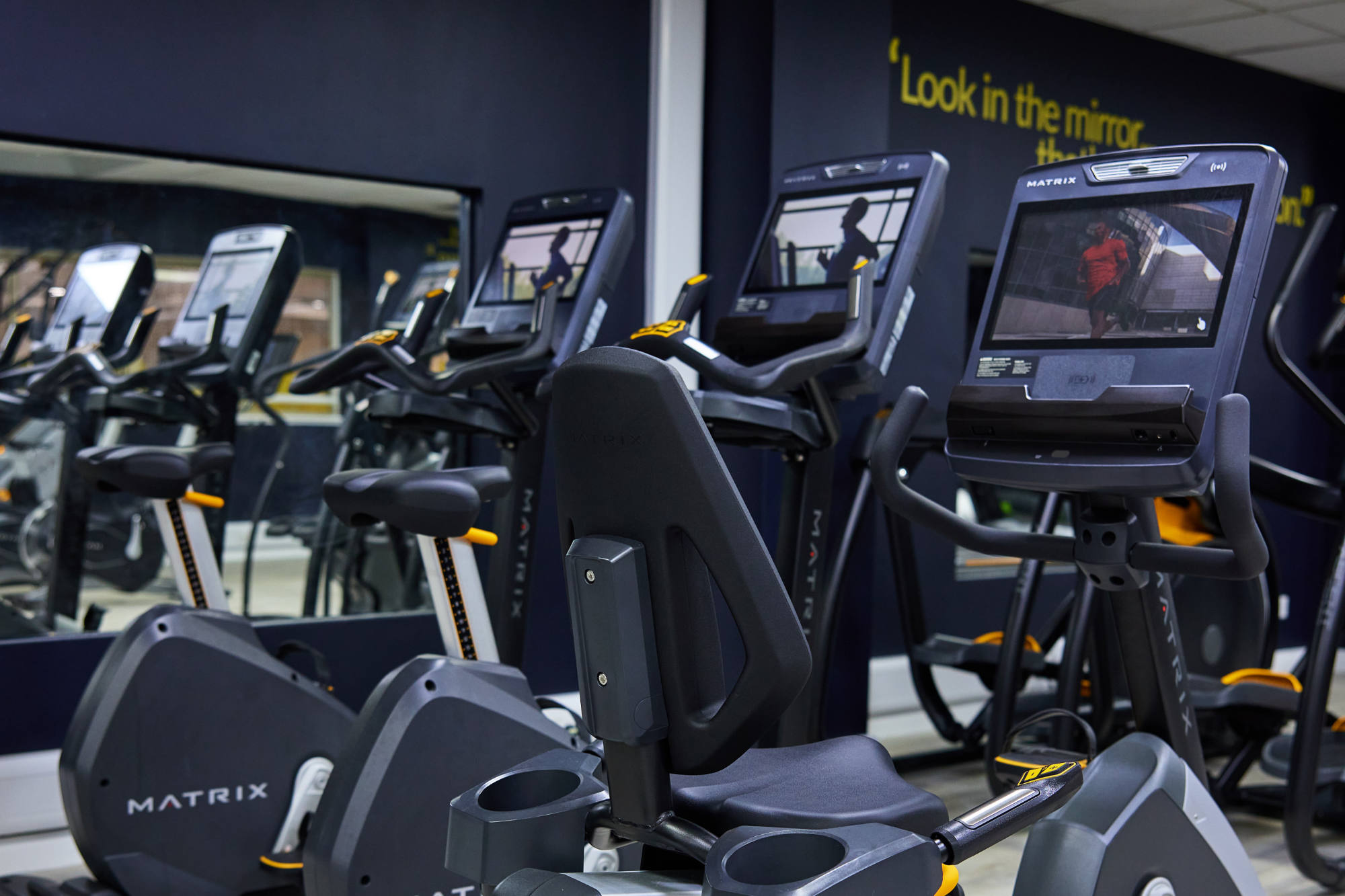 Weights area
We have a dedicated weights area with a mixture of resistance equipment plus a free weights area with dumbbells up to 40kg, barbells, lifting platforms and racks to give you a full-body workout and increase your strength.
Don't forget about The Fitness Yard, our incredible outdoor gym that will give you an immersive way to train while ensuring you get fresh air into your lungs and keep cool. Perfect for a HIIT workout, and containing some modern equipment you've probably never seen before, we'd be more than happy to show you around so you can try something new and have fun while working on your fitness.
What do I get with a gym-only membership?
Engage 360 programme
A range of high-end fitness equipment
Dedicated weights area
Access to our outdoor gym, The Fitness Yard
Workout tracking app
Fully qualified personal trainers (at an additional cost- a member of the team would be happy to discuss this with you)
Inspiration
We pride ourselves on welcoming those who are new to the gym, as we know how daunting it can be when you're first starting out. But just remember, the first step through the door is the hardest, and we'll be there to support you at every step of the way.
Member journey and Engage 360
Need some extra support with your training and reaching your goals? Join our Member Journey Programme, designed to help you achieve your fitness goals with support and guidance from our experienced team.
No matter what your goal is, whether it is to gain strength, lose weight or just improve your health in general, our two stage programme can help you to achieve total wellbeing.
All you need to do is book in with one of our fitness instructors who will show you around the Fitness Suite and Fitness Yard, demonstrating how to use the equipment and our Engage 360 App. Plus, you can discuss your personal targets and how you would like to reach them. We will then put together a suitable programme for you based on our initial conversation, which will be reviewed a few weeks later.
You can keep track of your progress in the gym with our free Engage 360 app. Simply connect the app to the different workout machines in our state of the art gym and instantly see how hard you are working out in real time. With the capacity to track your calories, progress and join challenges, you are able to easily see the improvements over time.
We also have our own bespoke BCS app where you can record your workouts and track your progress, set goals, complete challenges against other members plus get deals on top sporting brands.
Download our app now:
Group Classes
Also available in our outdoor Fitness Yard are our group training sessions. We have a range of different classes available, including Bootcamp, HIIT and Boxfit as well as our very own lifting technique class, Power Hour.
These classes are included in our Full Individual/Couple and Classes Only memberships only or can be done on a pay as you go basis.
All Fitness Yard classes are highlighted in purple on our class timetable.
At Bluecoats Sports, it's never been just about the equipment. It's about how our gym's atmosphere and the way our dedicated team make you feel about yourself and your fitness goals.
Personal Trainers
Our gym personal trainers are some of the best in the business, and they're more than happy to spend the time getting to know you, learning about your fitness goals and aspirations. We've included a bit of background on them, so you can ensure the most suitable person is training you.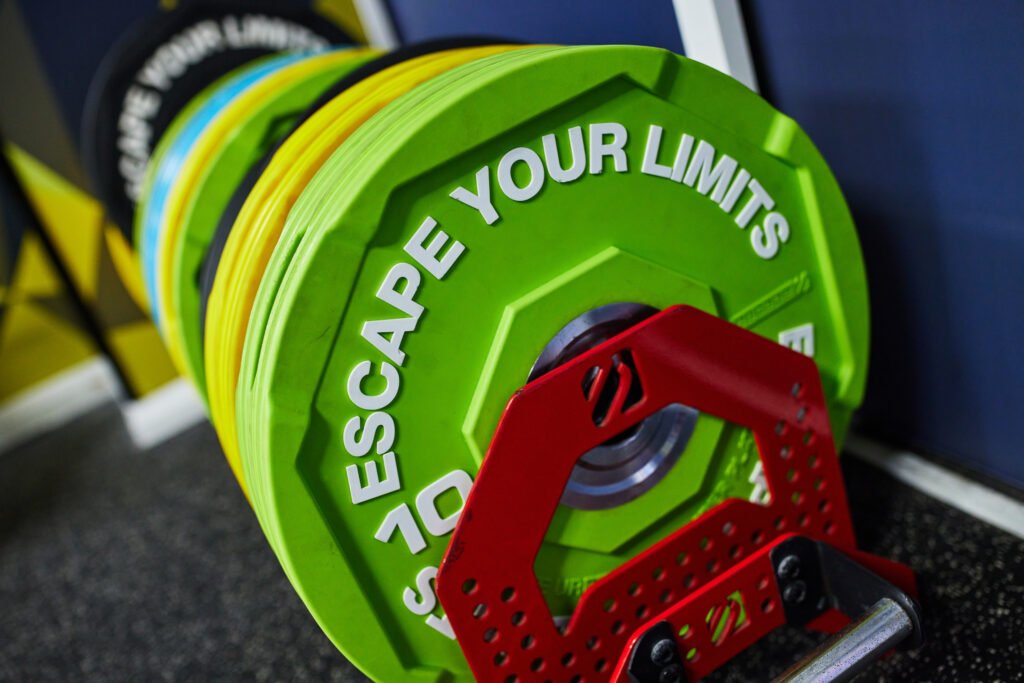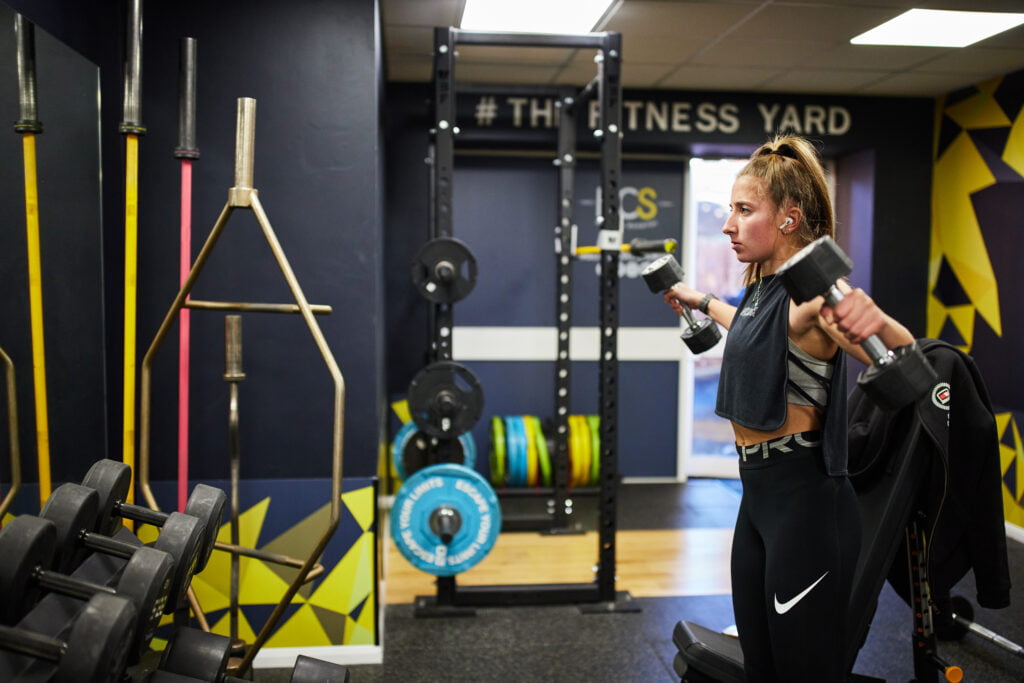 Other benefits
At Bluecoats Sports we provide a number of benefits for all our members. We're open every single day of the week: Monday – Thursday 06:30 – 22:00, Friday 06:30-20:00 and Saturday and Sunday 07:00 – 18:00 (please check opening times for information on any upcoming Bank Holidays).
We provide plenty of free parking for all our customers and have a fantastic café should you wish to re-energise after a workout or socialise with friends after a class. We also have free WiFi throughout the building, as well as provide unlimited support from our expert trainers.
How to find us
You can find Bluecoat Sports on the edge of Horsham in Christ's Hospital, just off the A24.
Christ's Hospital railway station is also a ten-minute walk away, and easily accessible from central Horsham.
CALL US TODAY ON
01403 247 572