We are excited to announce the launch of our new state of the art outdoor training facility opening in August! This additional outside space will give members the opportunity to get outside and train in a fully immersive environment all year round.
This carefully crafted space will feature top of the line functional fitness equipment, as well as a bespoke metal container and will provide a fun and different way to train.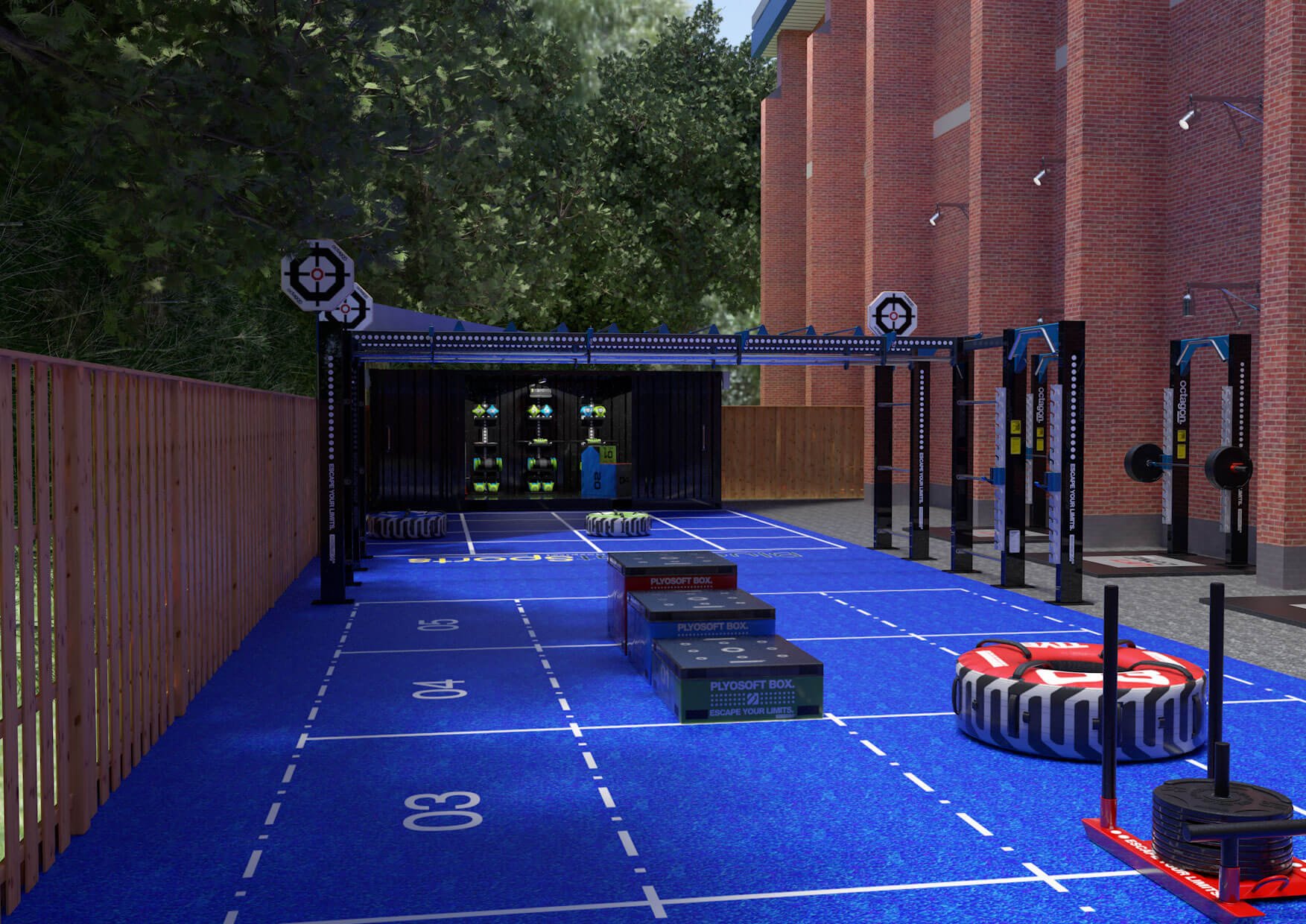 What's featured in the new area?
The new outside area will include a range of equipment, such as:
A custom built, multi-functional rig for TRX, boxing, group training and more
4 squat racks with lifting platforms for all types of barbell movements
4 lane sled track which can be used for any form of HIIT training
State of the art Matrix equipment including: rower, HIIT trainer and the S-Force performance trainer
A battle ready fitness container, which isn't just for working out, but can also accommodate every type of functional fitness equipment you can dream of to create different training stations
State of the art flooring made out of Shock Turf, a 4G like surface which can be trained on all year round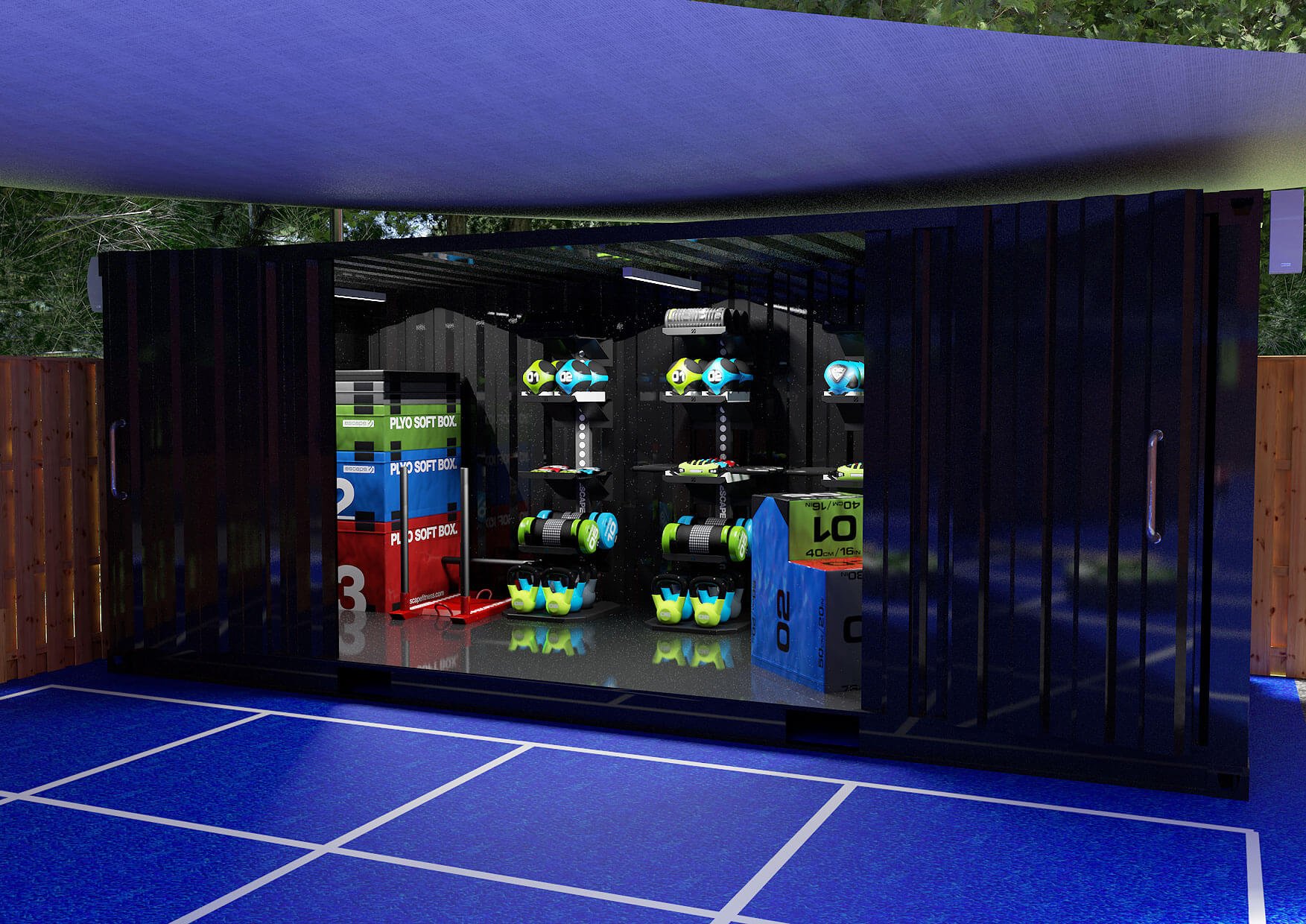 Handpicked, state of the art equipment
All of the equipment was handpicked by Liam Yeates, Fitness Manager at the club, who wanted to give our members a more fun and immersive way to train.
The fitness team also visited Escape Fitness, a global leader, to test out some of the latest functional equipment to ensure it was right for our new outdoor fitness space and for our members to enjoy.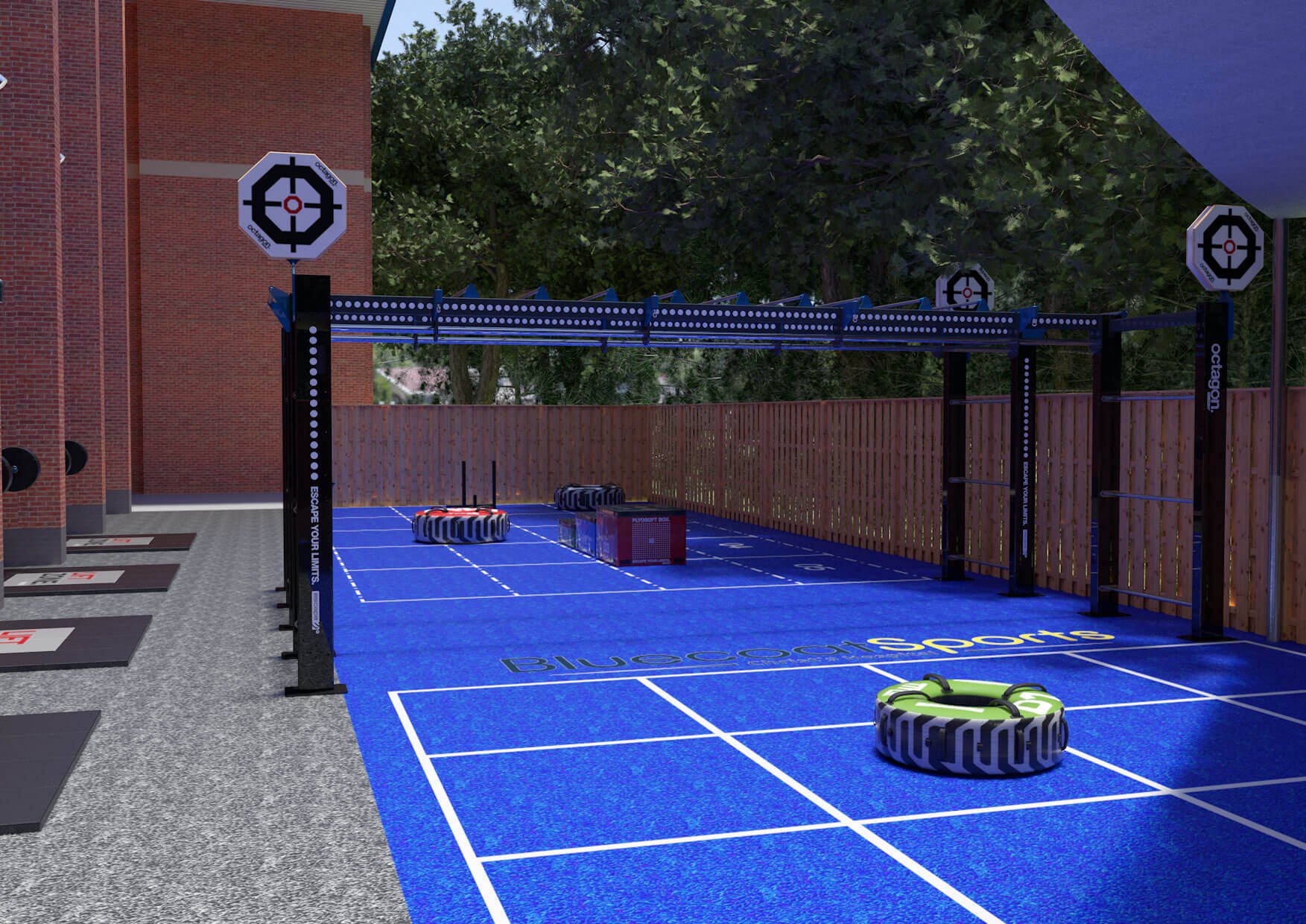 New outdoor classes
Our Fitness team will be delivering two Escape Fitness boutique style group classes outside called BATTLE FIT and MOVE IT.
MOVE IT
A high calorie burning experience aimed at incorporating strength, cardio and core. This is the ultimate whole body workout and uses a variety of equipment to make you work hard, but most importantly, train with a smile on your face.
BATTLE FIT
A more military style workout which focuses on giving attendees a storyline related to the workout. Whether that's working as a team to shift and lift tyres into position to create a base, or completing a boot camp style workout to get fit for combat. Whatever the story, the workout is aimed at pushing you mentally and physically harder than you first thought possible.
August grand opening
The Fitness Yard is due to launch in August and we are keen that everyone experiences it for themselves, so bring a friend for FREE! Bookable sessions will be opening soon. Our fitness team can't wait to make you sweat!
Further updates on our bookable sessions coming soon or contact us on 01403 247 572 for more information.