As we move into Step 4 of the Government's plan for the country to recover from the Covid-19 pandemic, we wanted to set out for our members how we envisage things changing at BCS over the coming weeks. Leisure Industry guidance in terms of how we operate in Step 4 leaves a lot down to individual choice. We obviously want to ensure that your safety remains at the heart of what we do, but also recognise that removal of some restrictions makes things easier for you to use the facilities as you would choose to do so. As a result we will be moving and changing things slowly over the next few weeks and we will communicate with you as things change.
Pre-booking of gym and swim sessions
You no longer need to book in advance for your Gym or Swim session. We do ask that you check in at reception to keep track of those using the facility. As before, we ask that you do your part and wipe down equipment after use.
Please check our timetables to see Member Swim times.
Changing Rooms
The changing rooms are now fully back in use and operate as a two way system with people coming in and going out through them. Lockers are now back in use.
Face Coverings
The wearing of a mask when moving around inside the club will no longer be required. However we recognise and support that many members will wish to continue to wear one. We would also still encourage the wearing of a mask in busier areas such as reception, the changing rooms and parents watching swim academy lessons.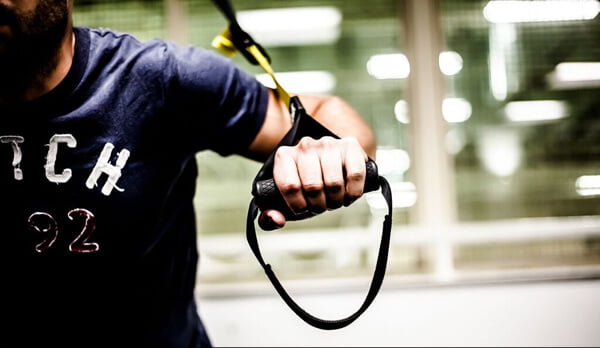 The Gym
Sessions no longer need to be pre-booked but please check in at Reception.
The session times are indicative and you will no longer be required to leave at the end of each session time (other than the final session of the day obviously!)
Enhanced hygiene regime in place.
Changing rooms are now available.
Swimming
Sessions no longer need to pre-booked.
Please now revert to entering the swimming pool for sessions through the changing rooms rather than the white doors from reception.
The changing rooms are now fully back in use and operate as a two way system with people coming in and going out through them.
Lockers are now back in use.
Swimming lane etiquette has the following changes:

Restrictions surrounding backstroke and butterfly removed.
Restrictions on overtaking within lanes removed.
Social distancing is no longer compulsory, however, we encourage you to be mindful of other swimmers.
Please note that restrictions on the use of paddles and flippers remain in place currently.

Sauna not available.
Enhanced hygiene regime in place.
Customers should bring their own hydration.
Racket Sports
Outdoor tennis courts available by advance booking.
Badminton courts are available for booking for singles and doubles play by people from different households.
Squash courts: players are allowed on court from multiple households and can play full-court squash. Full guidance can be found here.
Enhanced hygiene regime in place.
Customers should bring their own hydration.
Group Exercise Classes
All sessions will need to be booked in advance via our online booking system.   As per our normal booking policy, members can book 8 days in advance of the class or activity on a rolling time frame.
If you book onto a class and then find you can't attend please cancel your space to allow someone else to attend.  Just a reminder to please only travel to the club if you have a pre-booked session or class and do not travel to the club if you have had any Covid-19 related symptoms.
Please note:
We ask that you arrive no earlier than 10 minutes before your class or session is due to start.
A member of staff will check you in at reception where you will be directed to your session or class location.
Members must bring their own drink, towel & workout mats (if required).
The toilets in the lobby remain available for use.
After your class please vacate the area as quickly as possible to allow for cleaning and preparation for the following class.
Gallery Cafe
We are delighted that the Gallery Café will now be able to offer indoor seating for our members.  You will be able to order and collect food and drink from the counter (i.e. there is no requirement for table service), but you should be seated at a table to consume these.   You must follow Government guidance if seating in groups, which limits you to the 'Rule of 6' at all times – please do not socialise in larger groups.

Membership
As we have previously communicated your membership is now live again and all your usual member benefits have re-started, which for most members entitles you to gym sessions, swim sessions, classes and court bookings.  Those members who have paid in advance for their membership have had the time for which we were closed added to their membership.  If you have any questions about your membership please email info@bluecoatsports.co.uk

Vaccination Hub
The NHS Vaccination Hub will be returning to BCS from the 1st October as they roll out the booster and flu vaccine.
Please note that the Vaccination Hub is scheduled to run on Fridays 08:00-20:00 and Saturdays 08:00-14:00. Some additional dates may be added but we will keep you informed.
If you are visiting the club that day please give yourself plenty of time to park and check-in.
Workout at home
Great gym facilities
Become a member